Agriculture and Agri-Food Minister Marie-Claude Bibeau and Prince Edward Island Minister of Agriculture and Land, Bloyce Thompson visited Schurman Family Farm in Kensington, PEI on March 5, 2020 to announce an investment of $893,284 for an innovative project that will help increase energy use efficiency and reduce fossil fuel use in their greenhouse production.
The Agricultural Clean Technology Program supports research, development and adoption of clean technologies to help reduce greenhouse gas (GHG) emissions, generate a range of positive impacts on the environment from agricultural production, and promote sustainability and clean growth. Canada's agriculture and agri-food sector contributes over $114 billion to the gross domestic product.
"This first of its kind technology to be installed in North America is a terrific example of how producers from coast-to-coast-to-coast are looking to 'grow greener'," said Bibeau. "Our Government is committed to supporting research into sustainable agriculture practices. This project showcases how the ingenuity of our farm families in adopting new technologies can help Canada be a leader on sustainable farming and food."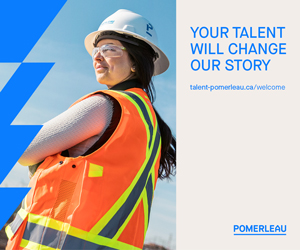 The Schurman family operates Atlantic Grown Organics which provides organically grown produce throughout Atlantic Canada. The operation will receive a federal investment of $446,642 under Agriculture and Agri-Food Canada's Agricultural Clean Technology Program, $271,467 from the Atlantic Canada Opportunities Agency (ACOA) Regional Economic Growth through Innovation program, $89,328 from the PEI Department of Agriculture and Land and $85,847 from Atlantic Grown Organics.
Atlantic Grown Organics has been using waste bio-products as fuel for the operation of its greenhouses. Their operation has been able to make use of bio-waste from a local oilseed processing plant but have been required to supplement this system with fuel oil.
"Greenhouses in our Canadian climate need a lot of energy and most greenhouses in Canada use fossil fuels for heat. Being able to grow local organic vegetables in a 'green' way is certainly rewarding. There is a lot of risk in testing new technology," says Marc Schurman, owner of Atlantic Grown Organics. "The funding from the Agricultural Clean Technology Program, ACOA and Canadian Agricultural Partnership Program was essential to lower the risk involved and realize the positive outcomes of the investment."
Through this support, the farm will test and demonstrate the adaptation of a clean technology boiler system, a first of its kind to be installed in North America. The new boiler system will help turn the greenhouse operation into 100 per cent renewable heating, and promote the adoption of clean technologies in the sector.
For further information on the Agricultural Clean Technology Program, click here.
For further information on Atlantic Grown Organics, click here.
Featured images from Schurman Family Farms.