A joint federal and provincial investment of more than $395.5 million will support public transit in British Columbia. Through this investment, BC Transit will purchase up to 115 Battery Electric Buses (BEBs) and install 134 charging points to enable the deployment of the new buses in communities across the province.
Increasing the number of BEBs in service will help expand clean public transportation options, which contributes to the Government of Canada's objective of putting 5,000 zero-emission public transit and school buses on Canada's roads by 2026, and aligns with British Columbia's CleanBC emission-reduction goals as well as BC Transit's transition to an electric fleet by 2040.
Expanding BC Transit's BEB fleet and installing charging infrastructure will help communities reduce greenhouse gas emissions and local air pollution, improve service experience, and encourage more British Columbians to use public transit.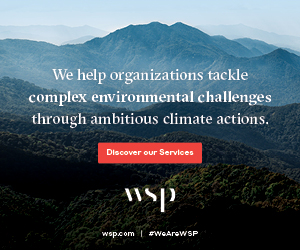 "This is an important investment to support electric bus expansion in British Columbia," said Rob Fleming, B.C. Minister of Transportation and Infrastructure. "By investing in modern electric buses and infrastructure for communities across the province, we provide people with more access to clean and convenient transit services which helps build a sustainable future for generations to come, prioritizing the well-being of both people and the environment."
The Government of Canada is contributing $82,019,527 to these projects through the Zero Emission Transit Fund (ZETF) and $87,860,437 through the Public Transit Infrastructure Stream (PTIS) of the Investing in Canada Infrastructure Program (ICIP) for a total investment of $169,879,964. The Government of British Columbia is contributing $158,669,826 and recipients are contributing $67,355,727.
"BC Transit is pleased to work with our federal, provincial and local government partners to deliver environmentally sustainable modes of transportation that our transit customers can rely on," said Erinn Pinkerton, president and chief executive officer of BC Transit. "Funding provided through the Zero Emission Transit Fund and the Investing in Canada Infrastructure Program supports phase 1 of BC Transit's plans to have our fleet fully electric by 2040. I thank our partners for their continuous support as we make the exciting and necessary shift towards cleaner modes of transportation."
Featured image credit: Government of B.C./BC Transit.