The Jim Tovey Lakeview Conservation Area (JTLCA) project was recently named one of this year's prestigious Brownie Awards winners. The project partners, Credit Valley Conservation (CVC), Toronto and Region Conservation Authority (TRCA), and the Region of Peel are creating a new conservation area along the Lake Ontario shoreline with the support of the Cities of Mississauga and Toronto, Swim Drink Fish and Lakeview Community Partners.
The JTLCA project won the "Reach Out" award category for excellence in communications, marketing and public engagement. This award recognizes CVC for its use of Public Information Centres to connect with the community, its engagement with the Mississaugas of the Credit First Nation regarding detailed design, a direct email channel and an option to sign up for updates through the project website.
The Brownie Awards annually recognize and celebrate organizations, people and projects dedicated to rehabilitating brownfield sites which were once contaminated, under-utilized and underdeveloped. These sites are transformed into productive projects that contribute to the growth and resilience of healthy Canadian communities. Built on a previously degraded section of shoreline, JTLCA reuses construction rubble and fill as a sustainable resource to create a greenspace that will connect the community back to Lake Ontario.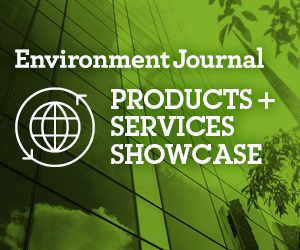 "It is an incredible honour for the Jim Tovey Lakeview project to be nationally recognized for its innovation and dedication to transforming the Mississauga lakeshore into a thriving greenspace for both the community and wildlife," said Kate Hayes, ecosystem restoration and stewardship senior manager at CVC. "This award is a testament to the considerable effort from CVC and our partners to foster meaningful communication and engagement with the community to ensure the ongoing and future success of JTLCA."
The new waterfront park in Mississauga will provide 26-hectares of greenspace featuring large coastal wetlands, meadows, beachfront and forested habitats as well as an enhanced shoreline for residents and wildlife, including migratory species and fish. The new park will open in 2025.
The Brownie Awards were founded in 2001 by the Canadian Urban Institute and are now proudly presented in a partnership of the Canadian Brownfields Network and Actual Media.
"This award is a reflection of the accomplishments made by our dedicated team of partners and our long-term commitment to protecting and restoring the local environment for generations to come," said John MacKenzie, chief executive officer at TRCA. "JTLCA is a unique opportunity to reverse historical losses and create new greenspace that will connect local residents with the waterfront."
Learn more about the JTLCA project at: cvc.ca/jimtoveylakeviewca
Learn more about the Brownie Awards at: https://brownieawards.ca/