The Council of the Commission for Environmental Cooperation (CEC) has announced the appointment of Jorge Daniel Taillant as its tenth executive director.
Taillant is a seasoned global advocate for environmental justice and environmental protection. His career spans several decades, working with international development agencies, as an advisor to governments and with civil society organizations in Latin America and around the world promoting innovative approaches to environmental protection, fostering sustainability criteria in international development finance, and by working to promote greater corporate accountability in the area of sustainable development.
He has worked for the last decade to tackle the escalating climate emergency through aggressively reducing the rate of global warming in the short term by phasing out the most intense climate pollutants, such as methane, black carbon and hydrofluorocarbons (HFCs), while building climate resilience and strengthening adaptive capacity in the most climate-vulnerable and disadvantaged communities.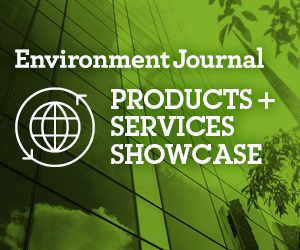 Most recently, Taillant served as climate justice policy advisor at the Institute for Governance & Sustainable Development (IGSD) promoting more ambitious climate action targeting short-lived climate pollutants and worked closely with the UN's Climate and Clean Air Coalition as an advisor on strategies to reduce methane and black carbon emissions.
Jorge Daniel Taillant, the new executive director of the Commission for Environmental Cooperation (CEC).
Taillant brings to the CEC a breadth and depth of experience in sustainable development, environmental justice, and climate policy through community engagement and public participation.
United States Environmental Protection Agency Administrator Michael S. Regan, member of the CEC Council, welcomed Taillant to the position: "The selection of Mr. Taillant as the next CEC Executive Director sends a clear message that the governments of Canada, Mexico and the United States are committed to advancing environmental justice and equity as we address the climate crisis and the challenges facing our environment and our communities, particularly the most vulnerable and underserved. We look forward to working with him as we approach our 30th year of environmental cooperation through the CEC."
Jorge Daniel Taillaint has been published extensively on issues ranging from environmental protection to human rights, international finance, corporate accountability and glacier protection. 
Taillant will begin his three-year mandate on August 22, 2022. He succeeds immediate past CEC Executive Director Richard A. Morgan, who concluded his three-year term with the CEC on 17 July 2022. In the 2022 Ministerial Statement, the CEC Council thanked Mr. Morgan for his valuable service and contributions in leading the CEC Secretariat.
The CEC was established by Canada, Mexico, and the United States to implement the North American Agreement on Environmental Cooperation, the environmental side accord to the North American Free Trade Agreement.