Ford Motor Company's joint venture with South Korean battery companies SK On and EcoProBM is announcing an investment of $1.2 billion to build a cathode manufacturing facility in Bécancour, Que. that will supply Ford with battery materials for its electric vehicles (EVs).
Once production begins in the first half of 2026, the site will have the capacity to produce up to 45,000 tonnes of CAM per year. This new facility – Ford's first investment in Quebec – is part of the automaker's plan to localize key battery raw material processing in regions where it produces EVs.
"Ford has been serving customers in Canada for 119 years, longer than any other automaker, and we're excited to invest in this new facility to create a vertically integrated, closed-loop battery manufacturing supply chain in North America designed to help make electric vehicles more accessible for millions of people over time," said Bev Goodman, president and CEO, Ford of Canada. "We're excited for the opportunity for our first-ever investment in Québec with a new facility that will help shape the EV ecosystem there."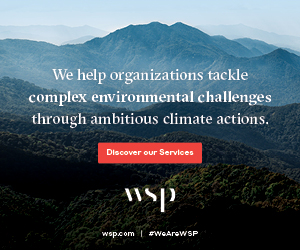 EcoPro CAM Canada LP will manufacture cathode active materials and, more precisely, high quality Nickel Cobalt Manganese (NCM) for rechargeable batteries that are targeting greater performance levels and improved EV range compared to existing products, thanks in part to EcoPro's core shell gradient (CSG) technology.
Construction has begun on the 280,000 square-meter (or more than 3 million square-feet) site and will include a six-floor building that will house approximately 345 new jobs for Canada – from engineers and sales and service professionals to co-op positions for students from local universities and colleges in Québec. EcoPro CAM Canada LP also will pursue research and development activities aiming at increasing battery safety and performance as well as increasing productivity and minimizing the environmental footprint of its manufacturing process.
EcoProBM established EcoPro CAM Canada LP in February. SK On and Ford will become investors once the deal is closed; the joint venture is subject to closing conditions and regulatory approvals. EcoProBM will oversee the day-to-day operations of the facility.
SK On's growth plans for North America
For SK On, the new facility is part of its efforts to secure a stable supply of key battery materials in North America. The South Korean battery maker has been actively developing its battery supply chain in the region where demand for EVs is growing fast.
The latest investment also shows that SK On, which currently operates two battery plants and is adding four more plants with its partners in North America, is committed to lead the way in the region's transition to EVs. SK On's annual production capacity in North America is expected to reach more than 180 GWh after 2025, which is enough to power about 1.7 million EVs a year.
"Through the cathode JV, the three companies can have a stable supply of battery raw materials in North America," said SK On Chief Commercial Officer Min-suk Sung. "We will continue to work with our partners to lead electrification of the global auto market."
EcoProBM continues its global expansion
For EcoProBM, Canada is the second global market expansion after Hungary and marks the company's entry into North America.
Through the joint venture, the Québec facility will become a key landmark for EcoProBM's pioneering of the North American market. EcoProBM will invest to mass produce and supply 45,000 tonnes of cathode materials, supporting production of up to 225,000 electric vehicles annually.
In 2021, EcoProBM established a complete cathode material ecosystem in Pohang, Korea – handling everything from recycling waste batteries to producing lithium, precursors and cathode materials.
"By expanding here in North America, EcoProBM looks forward to globalizing our growth in cathode materials, which has been a unique strength of our company," said Jae-hwan Joo, EcoProBM CEO. "We also are prepared to contribute to the community in Canada and Québec and contribute to the development of the local economy, including by hiring locally."
New facility reflects collaboration with Canadian government 
Support from both the federal and provincial governments was vital to securing this joint investment for Canada and Quebec.
"This investment once again shows that Canada is the green strategic partner of choice for world leaders in the automobile industry," said François-Philippe Champagne, Minister of Innovation, Science and Industry. "We are helping to further position Quebec as a key hub in the electric vehicle supply chain, as we continue to build our battery ecosystem. This investment is good for the environment and for the economy, and it will ensure well-paying jobs for years to come."
François Legault, Premier of Quebec, added: "I am very proud that Quebec has drawn the attention of big players like Ford-EcoProBM-SK On. After GM-Posco this spring, we are announcing a new major investment of 1.2 billion in the Vallée de la transition énergétique, which will allow for the construction of a new cathode active materials plant in Bécancour. We are building the foundations of an industry that will allow Quebec to become a leader in the green economy in North America and the world. With the energy transition, we have the chance to make a name for ourselves in the new economy, to become richer all while reducing global GHG emissions."
Ford of Canada's operations include a national headquarters, three vehicle assembly and engine manufacturing plants, three parts distribution centres, and three Connectivity and Innovation centres. Ford employs approximately 7,000 people in Canada, while an additional 18,000 people are employed in the more than 400 Ford and Ford-Lincoln dealerships across the country.
For further information on this project, click here.
Featured image credit: Ford of Canada.