Jean-François Bolduc has been appointed president of Quebec-based Logistec Environmental Services Inc. subsidiary Sanexen Environmental Services Inc., a leading provider of innovative environmental solutions.
Bolduc brings an impressive track record as a global engineering, consulting, and senior construction executive with 30 years of experience delivering environmental solutions and services to corporate and industrial clients in North America, Europe, the Middle East and Africa. In his most recent role, Bolduc built and led high-performing teams as regional chief officer for Environmental Resources Management (ERM) with a strong focus on business strategy, operational excellence, and talent development.
He previously served as president of Golder Europe, accelerating regional collaboration, business resilience, and client focus. Bolduc also founded and led Golder Construction Inc., an innovative environmental and ground engineering solutions provider in Canada.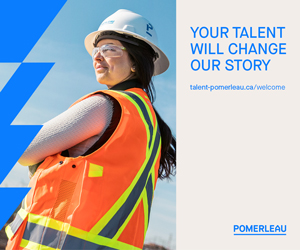 Jean-François Bolduc, the president of Quebec-based Logistec Environmental Services Inc. and Sanexen Environmental Services Inc.
"Jean-François is recognized as an energetic, creative, focused, and passionate leader," says Madeleine Paquin, president and CEO of Logistec. "As we have entered this next phase in our journey, this appointment is highly strategic for Logistec Environmental and Sanexen. I am extremely confident that Jean-François's extensive leadership experiences coupled with his outstanding interpersonal and communications skills, will set the right foundation to accelerate growth for Logistec across North America."
Bolduc holds a degree in Civil Engineering from Université Laval and received his Master of Business Administration from HEC Montréal.
"I am excited about the opportunity to join this amazing team of experts at a time when environmental solutions and climate-smart technologies are needed more than ever before. Our organization is well-poised to lead the industry in delivering the most innovative solutions, but our mission does not stop here," says Bolduc. "I sincerely believe that we can help build a better, 'future ready' and more sustainable world, making a difference for our environment and for future generations."
Featured images from Sanexen.