Trent University is one of Canada's top three environmental universities and number one in Canada for sustainability education and research, according to the 2021 UI GreenMetric World University Rankings.
"Trent prides itself on its commitment to positive outcomes for the natural environment, and is committed to the GreenMetric rankings because they are a way to judge what is working," said Dr. Leo Groarke, president and vice-chancellor of Trent University. "Our bump up into the top spot in Canada for sustainability education and research can be attributed to a variety of academic developments this past year, which include new degree programs and specializations."
Dr. Leo Groarke, president and vice-chancellor of Trent University.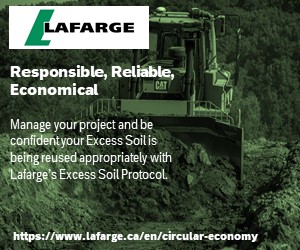 The GreenMetric ranking is the first university ranking in the world that measures participating universities' commitment in developing environmentally friendly infrastructure. The ranking is based on performance across six categories: education and research, setting and infrastructure, energy and climate change, waste, water, and transportation. Trent is among 956 universities from around the world that participated in this year's global ranking.
Trent's Peterborough campus boasts award-winning architecture in a natural setting on the banks of the Otonabee River.
This is the second year in a row Trent has ranked as the third most sustainable university in Canada and remains in the top 15 per cent of sustainable universities worldwide across all six categories. This year's rankings also position the University as #1 in Canada in the education and research category (up from #2 last year) and #2 in Canada in both the waste and setting and infrastructure categories.
The boost in standings follows Trent's new ESG investment strategy for endowment funds, which prioritizes assets in sectors, companies or projects that are taking active steps to address climate change, as well as many other key environmental highlights on campus, including:
Trent's ranking for setting and infrastructure is bolstered by the University's new zero-carbon certified Forensics Crime Scene Facility and the Trent Lands and Nature Areas Plan, officially approved in 2021, which commits 60 per cent of Trent's land to natural and green spaces.
Trent University Durham Greater Toronto Area, delivers a mix of programming in the east GTA.
"Despite some of the challenges that COVID-19 brought the post-secondary sector last year, Trent's placement highlights how the University prioritizes sustainability efforts," said Shelley Strain, sustainability coordinator at Trent. "We also saw increased global participation, and therefore competition, in the GreenMetric program this year, including more schools and new categories. It's heartening to see the global effort going strong in challenging times."
The Université de Sherbrooke and Carleton University took the first and second spot respectively in the overall environmental ranking.
For the complete ranking information, click here.
Featured images from Trent University.