This week the Government of Canada and the City of Toronto announced a joint investment of $700 million towards the electrification of the Toronto Transit Commission (TTC) bus fleet.
This funding will enable the TTC to purchase 340 zero emission buses and 248 bus chargers. It will also support upgrades to related infrastructure in eight bus garages, including site upgrades, equipment procurement, and charger installations. Once complete, this project will deliver better public transit for Torontonians with access to new, clean and comfortable transit options.
"Today's investment in electric busses delivers new, more comfortable options for Torontonians, and will help the city reduce both its emissions and fuel costs. This investment is yet another example our work to build affordable and sustainable transit for Canadians in communities from coast to coast to coast," said Chrystia Freeland, Deputy Prime Minister and Minister of Finance.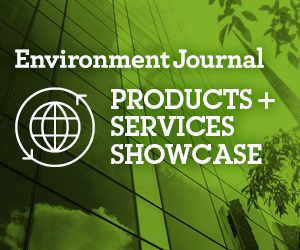 This investment will help the TTC work towards electrifying its entire operations by 2040, and help Canada achieve net-zero emissions by 2050.
"The City of Toronto is proud to work with the Government of Canada to invest in cleaner and greener transit infrastructure," said Jennifer McKelvie, Deputy Mayor of the City of Toronto. "This major investment by our two governments will add 340 zero emission buses to our TTC fleet along with the infrastructure to support those vehicles. This is good news for our transit system and the environment. Thank you to the federal government for working with our municipal government to invest in public transit infrastructure for the future."
The Government of Canada is contributing $349 million to this project through the Zero Emission Transit Fund, while the City of Toronto is contributing $351 million.
"Zero-emissions vehicles are the future of public transit and I am grateful for the generous support of the federal and municipal governments on this project," said Jon Burnside, TTC Chair. We are proud to be paving the way for transit electrification across North America as we work towards our goal of being completely zero-emissions by 2040. We are also pleased to be bringing new, clean, quiet vehicles to customers and employees across the City of Toronto."
In August 2021, the federal government announced the $2.75-billion, five year Zero Emission Transit Fund, which is currently accepting applications under both, the Planning and Capital streams. Eligible applicants can seek funding to help cover planning and capital costs related to the electrification of school and transit fleet, including the purchase of zero emission buses and associated infrastructure. This Fund is closely coordinated with the Canada Infrastructure Bank's commitment to invest in zero emission buses as part of its Growth Plan.
Featured image credit: Unsplash/Niamat Ullah