By Christina Schwantes and Colin Powell
One of the most pressing goals of COP26 is mobilizing climate finance, but we need the right structures in place to make sure investments get us to net zero.
The headlines are clear: there is a lot of stake at COP26, the UN Climate Change Conference. The Intergovernmental Panel on Climate Change's Sixth Assessment Report has told us the world is on a trajectory towards more than 3°C of warming (well over the Paris Agreement stretch goal of 1.5°C), unless we collectively reach net zero emissions before 2050, with the most drastic changes needed in the next decade.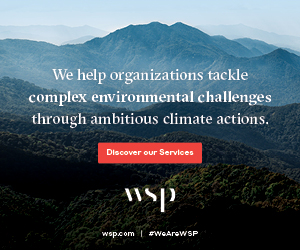 One of the four overarching goals of COP26 is mobilizing climate finance. In 2010, developed countries pledged US$100 billion annually to support developing countries in reducing emissions and adapting to climate change. However, a new report to be jointly drafted by Canada and Germany shows that we have fallen short. The Organization for Economic Co-operation and Development (OECD) estimates have shown that climate finance provided by developed countries was US$21 billion short in 2019. It is now expected that countries will have to re-double their efforts, like Canada just did, to climate finance in order to meet the US$100 billion goal. But as always, the devil is in the details.
Here are some of the main challenges and opportunities for Canada as nations come together to mobilize climate finance at COP26:
Canada has recently taken a significant step towards measuring investment emissions. In October 2021, Canada's big six banks signed onto the Net Zero Banking Alliance (NZBA), an initiative led by Mark Carney, the former Governor of the Bank of Canada. The banks committed to aligning their lending and investment plans with the 1.5°C target while also achieving net zero emissions in their operations by 2050. This includes net zero financed emissions, meaning the banks will need to implement a system to quantify their investment and loan portfolios. Once again, the devil will be in the details about how these banks' strategies are implemented, and the announcement included promises for near term action plans.
Whether we successfully mobilize climate finance will depend on the ability of both public and private sectors to create a system in which the low carbon economy can thrive, while achieving the emissions reductions needed to get to net zero. This means climate change must part of all financial decisions: where finance comes from (or where it is redirected from); the projects that are funded; and transparency about their impact. Further, we need investors, asset managers and banks to manage and disclose climate risks and be accountable for the emissions associated with their loans and investments.
The following takeaways are paramount as we monitor the outcomes of COP26 and beyond:
Capital should be redirected from investments that are not aligned with the Paris Climate Agreement.
Transition plans must be just, providing support for employees and economies most affected.
Sustainable investment products should support projects that are aligned with the path to net zero by 2050 and incorporate additionality as a criterion.
The GHG emissions avoided or reduced because of sustainable investment products, such as green bonds, should be measured and disclosed.
Canadian financial institutions must quantify investment emissions to ensure investments have a meaningful, measurable impact on climate change and targets are tracked and met.
WSP is deeply committed to helping Canada realize the opportunities of the transition to the low carbon economy. Our team supports companies, banks, and investors to quantify emissions of their operations and portfolios. We can help clients measure, manage, and report on emissions and implement just low carbon transition plans. We also support companies in understanding and managing climate risks and disclosing climate information through TCFD and other reporting frameworks.
Click here to learn more about WSP Canada's Climate Change and ESG services.
Christina Schwantes is a Climate Change, Resilience and Sustainability Specialist with WSP Canada. Colin Powell is an ESG Advisor for Climate Change, Resilience and Sustainability at WSP Canada.
Note: This sponsored story originally appeared as a WSP Canada Insight.
For more WSP Canada Insights, visit: https://www.wsp.com/en-CA/insights