Matrix Solutions, an environmental consulting firm headquartered in Calgary, Alberta, has hired Matthew Sutton as president and chief executive officer.
Sutton, who is currently based in Boulder, Colorado, brings more than 30 years of experience leading organizations at the intersection of environment, energy, and economic development.
Sutton joins Matrix from ehsAI, a Vancouver-based environmental compliance AI startup, where he served as SVP of corporate development for the last year-and-a-half. Before that, he held several senior roles in the environmental practices of major engineering consultancies, including president of CH2M's environment and nuclear management business, CEO of global environmental services at Aecom, and EVP of North America operations at Arcadis. He holds a bachelor's degree in chemical engineering from the University of New Hampshire.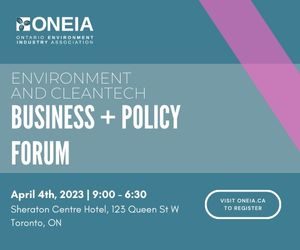 Matthew Sutton, new president and CEO of Matrix Solutions in Calgary, Alberta.
"When looking for our next CEO, our Board of Directors conducted an extensive search for a candidate with broad environmental industry experience across many sectors and substantial executive leadership expertise," said John Feick, board chair of Matrix Solutions. "Matthew possesses both and was the enthusiastic and unanimous selection."
Matrix was founded in 1984 and provides environmental and engineering consulting services to clients in energy, mining, power, agriculture, infrastructure, and government. The firm's offerings include: assessment, remediation, and reclamation; environmental compliance and permitting; air and climate; water; and, spill response.
The firm has more than 400 professionals across 17 offices in Alberta, B.C., Saskatchewan, Manitoba, and Ontario.
"The challenges facing our communities and industries require approaches that draw on science, engineering, research, and sound policy," Sutton said. "I'm excited to work with multi-disciplinary teams at Matrix to drive sustainable client solutions that make a positive impact."