The Minister of Environment and Climate Change, Steven Guilbeault, has launched a public consultation to develop Canada's first National Adaptation Strategy, a whole-of-society blueprint for coordinated action across the country, ensuring communities and Canadians are prepared for the impacts of climate change.
The Minister launched the consultations at a virtual adaptation conference attended by over a thousand participants, including provinces, territories, leaders of National Indigenous Organizations, as well as climate adaptation experts, industry representatives, and members of the public.
"For someone like me, who has spent decades fighting to raise awareness and stop the pollution that causes climate change, adapting to the many impacts of our changing climate feels like fighting a two-front war. We can and we must do both mitigation and adaptation—play both offence and defence—for a complete effort," said Guilbeault.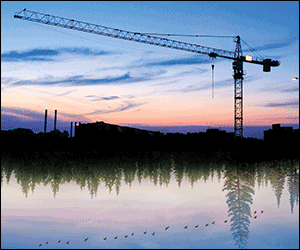 "It takes a National Adaptation Strategy that brings everyone in Canada into the conversation, especially vulnerable populations. Once finalized, the new National Adaptation Strategy will ensure we are preparing for both today's climate and the climate of the future, and that we are taking action to protect the safety and well-being of our families, communities, and the environment."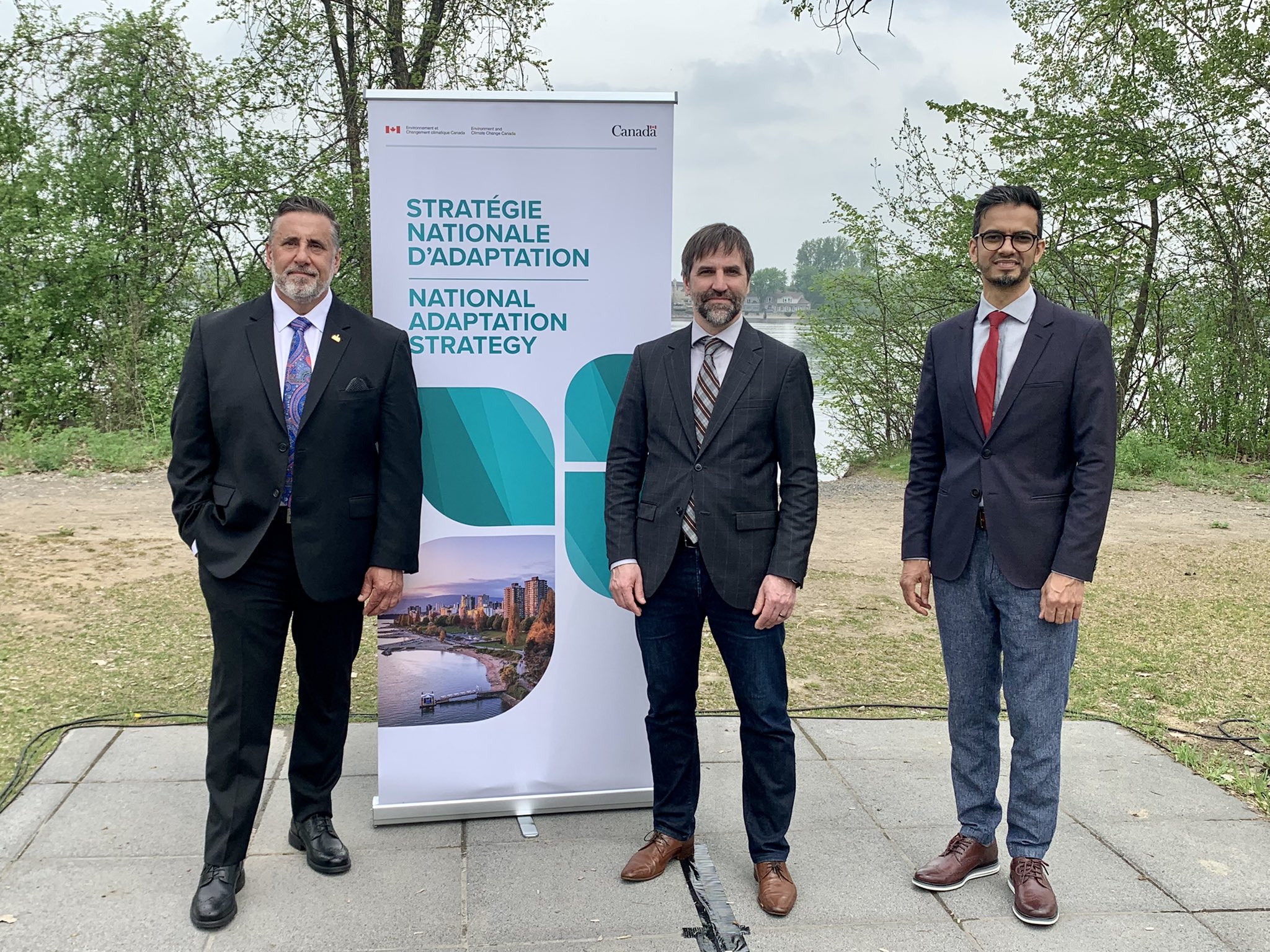 Dimitrios Jim Beis, Mayor of

Pierrefonds-Roxboro Borough, Steven Guilbeault, Minister of Environment and Climate Change, and Sameer Zuberi, Member of Parliament for Pierrefonds-Dollard launch the National Adaptation Strategy. Credit: Sameer Zuberi/Twitter.
To kick off the public consultations, the Government published a
discussion paper
 that sets out guiding principles as well as goals and objectives for five key areas of focus: Health and Well-being, Natural and Built Infrastructure, Environment, Economy, and Disaster Resilience and Security.
Climate-readiness includes measures such as preventing the construction of homes on floodplains, increasing tree coverage in urban forests to reduce the effects of heatwaves, and using data to map and manage the risks of wildfires.
Canada's National Adaptation Strategy will build on a strong foundation of action being taken across the country, such as the federal Disaster Mitigation and Adaptation Fund (DMAF), which has received a significant increase in investment, now $3.4 billion, for infrastructure projects to help communities better prepare for climate-related disasters.
Canadians, community organizations, and interested stakeholders are all invited to share their opinions by participating through the online consultation portal at https://letstalkadaptation.ca until July 15, 2022.
The Government of Canada has committed to finalizing the National Adaptation Strategy by fall 2022.
To further demonstrate leadership on climate change adaptation, Canada will be hosting the seventh edition of the global biennial Adaptation Futures conference, the largest dedicated adaptation event in the world, in October 2023 in Montréal. The Government of Canada will contribute $650,000 to support the conference that is being organized by Ouranos in partnership with the World Adaptation Science Programme. It will attract leading decision‑makers, policy‑makers, scientists, and practitioners across the globe to share knowledge on adaptation challenges and opportunities.
For further information on the conference, click here.