Canadians care about nature and want it protected. That is the message that the NatureBus, a Nature Canada Bus tour, will bring to Prime Minister Justin Trudeau ahead of the NatureCOP –  the UN biodiversity conference in Montreal December 7 to 19, 2022.
Three buses, leaving from Halifax, London, and Vancouver, will be collecting messages from communities across Canada calling on world leaders to halt and reverse nature loss.
With the world's gaze focused on Montreal, NatureCOP (COP15 – the 15th Conference of the Parties to the U.N. Convention on Biological Diversity) is an opportunity for Canadians to show their commitment to protecting nature.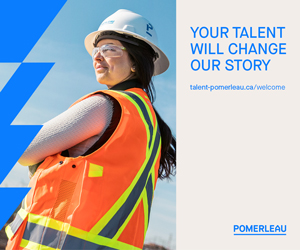 "As a local group advocating to protect nature in Nova Scotia, we are excited to host the NatureBus Tour on its way to COP15 in Montreal," said Mimi O'Handley, wetlands and water coordinator for Ecology Action Centre (EAC) in Halifax, Nova Scotia.  "Our local ecosystems and natural environments are integral to life in Nova Scotia, and it's something that our communities are proud of. Both here at home and around the world, we cannot afford to degrade anymore of these natural spaces or continue biodiversity loss, and the NatureBus tour is a great way to send messages of action and hope."
The NatureBus Tour, featuring artwork from renowned Canadian artist Patrick Thompson, will be met by local nature groups and nature lovers. Each stop is an opportunity to celebrate nature, call for a strong Nature agreement at COP15 and for a Canadian action plan to halt and reverse biodiversity loss.
The world is losing biodiversity at an alarming rate. Habitat loss and climate change are driving mass extinction not seen since the time of the dinosaurs. Canada must show leadership at COP15 and deliver on a plan to halt and reverse nature loss.
"The planet is staring down at a dual crisis of climate change and biodiversity loss," said Graham Saul, executive director at Nature Canada. "NatureCOP must be the moment to turn things around for nature and for the planet."
The world needs a strong Global Biodiversity Framework and Canada needs a clear action plan to halt and reverse nature loss. For NatureCOP to be a success, conference delegates need to know the depth of Canadians' commitment to nature. The NatureBus will deliver that message.
The messages will be delivered to Prime Minister Trudeau on December 7 and then be on display at Nature Canada's installment at the Canada Pavilion.
"The NatureBus Tour is about connecting nature lovers across Canada to the opportunity for real action at NatureCOP in Montreal," said Hannah Dean, Nature Canada's organizing director. "It's a time when every voice and every action counts to make a positive impact for nature."
NatureBus stops along the way include, Abbotsford and Kamloops, Toronto and Guelph and Charlottetown and Quebec City among others. The Toronto stop will include a visit to the Toronto Zoo and "The Bachelor" star, Blake Moynes, will be hosting a beach cleaning and polar bear dip in Hamilton. In total there are 22 scheduled on the stops on the Tour and all the letters will arrive in Montreal on December 7.
The NatureBus itinerary is listed at naturecanada.ca/naturebus.
Featured image of Nature Bus credit: Nature Canada.