Key actions to successfully decarbonize Canada's economy, and the political will across all parties on each, are documented in the Pembina Institute's newest report, Winning on Climate: Action plan for a decarbonized Canadian economy.
Released on December 5, 2019, the report covers a range of issues, including the following: pricing, targets and accountability, just transition, transportation, buildings, electricity, renewables in remote communities, oil and gas and decision making around energy infrastructure projects.
According to current climate data, per capita, Canadians are the highest emitters of greenhouse gases among all G20 countries, producing on average 22 tonnes per person per year. The G20 average is eight tonnes per person per year.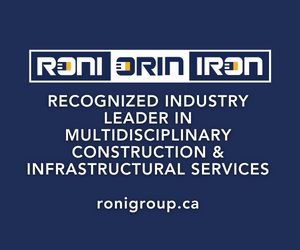 "As the pace of climate change accelerates, we simply can't afford to accept the tacit denialism embedded in delaying or weakening climate action. Canadians know this. They voted for action on climate change. And on the key areas where we need climate action, Canada's federal parties are more aligned than Canadians may realize," said Isabelle Turcotte, federal policy director, Pembina Institute. "That's encouraging considering how big and complex this problem is, and the degree of co-operation we need to solve it."
To ensure Canada meets its Paris Agreement commitment, and moves forward on a path to build a 21st century decarbonized economy, the report calls for an increase to Canada's 2030 target, paired with legislated accountability measures:
Adoption of renewable and smart grid technologies and electrification of buildings, transportation and industry;
Non-emitting transportation systems and land-use decisions that reduce dependence on cars;
Support for the deep energy retrofit market to deliver energy efficient, more comfortable homes and drive job creation in this sector;
A just transition plan that gives fossil fuel workers the tools they need to succeed in a decarbonized economy;
A lower-carbon oil and gas supply, and a clearly defined role for gas in a decarbonized global economy;
Ensuring Canada's energy and infrastructure decisions are compatible with our climate objectives and are financially viable in a decarbonized world; and,
Principles of reconciliation (including a commitment to adhere to the United Nations Declaration on the Rights of Indigenous Peoples) guiding the clean energy transition in remote communities.
To read the full report, click here: Winning on Climate: Action plan for a decarbonized Canadian economy.
Featured image: Roberta Franchuk, Pembina Institute