QUEST Canada is helping New Brunswick communities take their climate energy plans to the next level with the New Brunswick Smart Energy Community Accelerator (NB SECA) Pilot Program.
The NB SECA program is designed to equip communities with the tools and knowledge necessary to develop and implement community energy plans (CEP). A CEP is a planning process that aims to improve energy performance, enhance quality of life, and create socio-economic benefits at the local level.
The majority of QUEST Canada's partnering and participating communities (nine out of 14) recently completed community energy planning development and action planning work, with an additional four receiving an economic impact analysis of their preexisting CEPs or action strategies.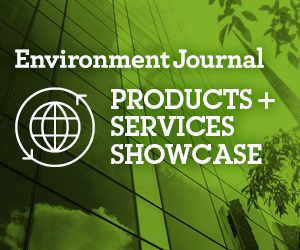 QUEST Canada facilitated CEP development workshops, bringing together a group of key stakeholders in each community. During the workshops, participants set energy and emission targets as well as determining and prioritizing action strategies. Results from the workshops form the basis for each community's local action plan.
Economic impact analyses were designed for communities with preexisting CEPs or with defined CEP action strategies. These economic impact analyses provide communities with information pertaining to job creation and economic development potential in relation to their plans and action strategies. The economic impact analysis gives context to the value of the selected action strategies from an economic lens, providing communities with information that can strengthen the business case for CEP implementation.
"Implementing Community Energy Plans (CEPs) can have a significant positive impact on the local economy. Increased energy efficiency keeps energy dollars local and available for redistribution to the general economy," says Rob Kerr, senior associate at QUEST Canada.
"Jobs are created when the measures identified in a Community Energy Plans (CEPs), such as building retrofits or solar systems, are installed. Lastly, product and service providers in the renewable energy sector are rapidly expanding and seeking new locations for their factories and offices, bringing significant economic development opportunities to municipalities that seek to grow their local and regional economies."
QUEST Canada's community energy planning development workshops and economic impact analyses enable community-wide collaboration, empowering communities to determine local energy and emission targets as well as the actions they will pursue in order to meet or exceed such targets.
As communities move into Stage 4 of the pilot program, they will work towards setting targets and action strategies, establishing governance, engagement and communications frameworks. This work will be critical to the success of CEP implementation.
Communities like these — and others around Canada — play an outsized role in combating climate change. According to the Federation of Canadian Municipalities, approximately 60 per cent of public infrastructure in Canada is owned by local governments. Moreover, communities are responsible for over half of Canada's energy use and GHG emissions. QUEST Canada's NB SECA pilot program seeks to reverse this trend, supporting communities throughout Canada on the pathway to net-zero.
In New Brunswick, this program includes nine participating communities, including one First Nation. In Fall 2021, five partner communities — through partnership with the Association francophone des municipalités du Nouveau-Brunswick — joined the program.
The 14 participating and partnering communities include:
Town of Quispamsis
Town of Woodstock
Village of Perth-Andover
Town of Florenceville-Bristol
Town of Saint Andrews
Town of St. Stephen
Town of Oromocto
St. Mary's First Nation
Town of Sussex
Association francophone des municipalités du Nouveau-Brunswick Communities
Village de Cap-Pelé
Village of Nigadoo
Communauté Rurale de Saint-André
Village de Saint-Isidore
Village de Ste-Marie-St-Raphaël
To enroll for the program or to learn more, click here.
Featured image credit: Town of Perth Andover/Government of New Brunswick.