HDR Inc., an engineering, architecture, environmental and construction services company with more than 200 locations around the world, recently hired Jason Heinrich, P.Eng., as building performance lead and Peter Duckworth-Pilkington as sustainable design lead for the Canadian business. Both will help teams design sustainable performance into their projects, from inception to handover.
Jason Heinrich, Building Performance Lead, HDR
Heinrich, based in Vancouver, British Columbia, has 11 years of experience in mechanical engineering and architecture, including stints with DEC Engineering (now Pinchin) and Dialog. He has worked on institutional and commercial buildings, district energy projects and hospital campus energy plans. He is also an adjunct professor at University of British Columbia (UBC), where he teaches parametric design with an emphasis on analysis and optimization.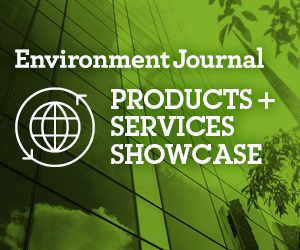 Heinrich's passion for an integrated approach to design makes him ideal for this new position. "I like to leverage computational tools not to replace the design process, but to enhance it by providing real-time feedback to designers — myself included — allowing us to explore design spaces quickly and efficiently," said Heinrich. "I'm thrilled to be in a position where I can not only collaborate with design teams, but also develop tools and processes to make sustainability fully integrated into our designs and decision making."
Peter Duckworth-Pilkington, Sustainable Design Lead, HDR
Duckworth-Pilkington, OAA, LEED AP, based in Toronto, has 25 years of experience with sustainable architecture projects, ranging from an off-the-grid townhouse development to a green roof low-energy laneway house to a library built from shipping containers. He has worked with Via Rail, ZAS Architects + Interiors and non-governmental organizations (NGOs) and has overseen the design of schools, community centres, university buildings, and high-rise mixed-use developments.
"I'm looking forward to working with design teams to ignite creative design solutions by leveraging the HDR network and employing evidence-based approaches to optimize designs for decarbonization and regeneration," said Duckworth-Pilkington. "This is a challenging but exciting time as we are asked to test new technologies, approaches, and materials alongside rediscovering time-proven methods to build more sustainably. How often are you asked to truly save the planet? Now is the time for us to deliver the excellence in design that can make the world a better more sustainable place."
Featured images from HDR Inc.