Canon Canada Inc. has partnered with York University and the University of British Columbia (UBC) to reward academic achievement and innovative environmental ideas.
The Canon Canada Environmental Studies Scholarship will be presented annually for the next five years to students at York University and UBC to help the universities provide financial assistance to students pursuing careers committed to sustainability and protecting the environment.
"Canon Canada is proud to support students working toward careers in environmental studies, and proud to support programs that share the company's commitment to environmental education and responsibility," says Nobu Kitajima, president and CEO of Canon Canada. "Investing in today's youth at York University and UBC will help develop these future leaders and change makers for tomorrow. This next generation of environmental advocates are innovative thinkers, and we're excited to see the sustainable difference they'll make in their local and global communities."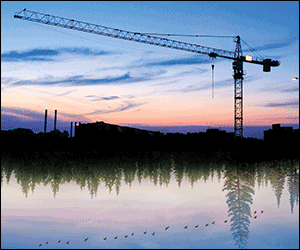 York University will select two recipients each year from the Faculty of Environmental and Urban Change. Applicants will submit an essay on how corporations can reduce the environmental impact of their day-to-day operations. Recipients will be chosen partly on the originality of their essay and partly on their academic achievement.
"York's Faculty of Environmental and Urban Change is a community of students, staff, faculty, alumni and partners united in addressing some of the greatest challenges facing people and the planet," says Alice Hovorka, dean and professor at York's Faculty of Environmental and Urban Change. "We are grateful to have Canon Canada as an industry partner who is championing a greener future. We are especially appreciative of Canon's generosity in supporting student access to the environmental knowledge and skills they need to make a difference in the world."
UBC will make their scholarship available to outstanding students pursuing a Bachelor of Science and majoring or honouring in environmental sciences. They will select one recipient each year based on academic merit.
"I would like to express my deep gratitude to Canon Canada for supporting Environmental Science students at UBC through the new Canon Canada Scholarship in Environmental Science," says Dr. Tara Ivanochko, director of Environmental Sciences, Department of Earth, Ocean and Atmospheric Sciences at UBC's Faculty of Science.
"This scholarship will recognize the broad achievements of an exceptional Environmental Science student at UBC, every year for the next five years," adds Ivanchko. "Support like this not only relieves the financial burden of a student during this challenging time, it encourages students to tackle the critical environmental problems facing our world today and to strive to make a difference in their local communities. This new Canon scholarship is a strong signal to students and to society that these goals are valued."
For further information about Canon Canada's environmental sustainability initiatives, click here.
Featured image: University of British Columbia Faculty of Science.