The Canadian Water Network (CWN), announced that Nicola Crawhall is joining the non-profit organization as chief executive officer (CEO) on June 20, 2022.
Crawhall brings more than 25 years of professional experience in leading and supporting municipal networks and shaping water governance and policy. For over a decade, she served as the deputy director of the Great Lakes and St. Lawrence Cities Initiative, a binational association of mayors that promotes the protection and restoration of one of the world's greatest sources of freshwater.
Crawhall also served as a senior advisor to two Ontario Ministers of Environment and oversaw the introduction of the Clean Water Act, groundbreaking legislation to protect sources of drinking water across Ontario. She has also served as a special advisor to the Regional Public Works Commissioners of Ontario for many years. Earlier in her career, Nicola was a senior environmental policy advisor at the Association of Municipalities of Ontario, where she led the organization and its membership through Part II of the Walkerton Drinking Water Inquiry.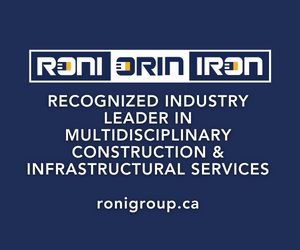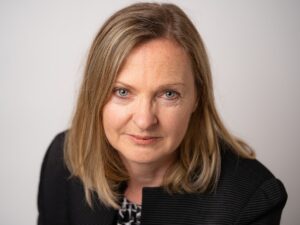 Nicola Crawhall, incoming CEO of the Canadian Water Network.
Most recently, Crawhall served as a program manager at the Regional Municipality of York where she established a multi-year research and innovation program to support more effective delivery of environmental services.
"I'm thrilled to be joining CWN as its next CEO," said Crawhall. "Now more than ever, Canada needs a strong network of communities that promotes sustainable water management at the national level and drives innovative and forward-looking actions at the local level."
"Time and again, CWN has demonstrated its leadership on the national stage through initiatives like the COVID-19 Wastewater Coalition, and at the local level by supporting decision-makers with pressing issues like emerging contaminants. I look forward to working with communities to grow and strengthen our national network to meet our shared challenges through water," added Crawhall.
As CEO, Crawhall will spearhead the implementation of CWN's new strategic plan that focuses on Building Communities of the Future Through Water. This plan recognizes water leaders as central players in addressing challenges like climate change and shifting population distribution. Over the next five years, CWN will undertake a range of initiatives to help communities work toward a resilient, equitable, and healthy future.
"We are excited to see Nicola take the helm as CEO of CWN as it charts new waters and continues to make an impact for the benefit of the communities we serve," said Carl Yates, chair of CWN's Board of Directors.
Featured image of Great Lakes. Credit: Getty Images.