Nova Scotia communities are pursuing clean energy projects with funding from the Low Carbon Communities program.
"Communities across Nova Scotia have shown that they want to be a part of our clean energy future. Nova Scotia has set ambitious climate change goals, and these investments support innovative local ideas that will help us achieve them," said Tory Rushton, Minister of Natural Resources and Renewables.
The Province is investing over $971,000 for 16 projects across Nova Scotia under the Low Carbon Communities program for 2021-22.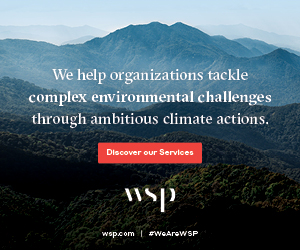 One of the grant recipients is the Municipality of the County of Colchester, which is receiving $50,000 for a design study to convert municipal facilities in Colchester and New Glasgow to net-zero, high-performance buildings.
Potlotek First Nation in Cape Breton is receiving $37,500 for its solar maintenance training project. Working with the Nova Scotia Community College, they will develop a customized solar panel maintenance and repair training course for Potlotek and We'koqma'q First Nation communities. This training can be made available across the province.
CAA Atlantic is receiving over $29,000 for its roadside electric vehicle (EV) battery charging pilot project to test the performance of portable electric vehicle chargers as part of its roadside assistance service in Nova Scotia.
Low Carbon Communities funding can be used for community planning and designs, feasibility studies, education, public engagement and initiatives that demonstrate positive and innovative low carbon solutions.
Our municipality, like many others in Nova Scotia, has aging and inefficient buildings which are a big barrier to achieving net-zero emissions and a climate-stable future. This funding from Low Carbon Communities will allow Colchester and its partners – ReCover, QUEST, and the Town of New Glasgow – to advance a deep energy retrofit innovation that will help to accelerate the transition to net-zero buildings that are easier to heat and more comfortable places.Christine Blair, Mayor, Municipality of the County of ColchesterWe are exceptionally pleased to work with the Department of Natural Resources and Renewables to build capacity in photovoltaic maintenance training in both Potlotek First Nation and We'koqma'q First Nation. This will allow both indigenous communities to maintain existing and future solar farms. We are working collaboratively to ensure forward movement to reduce emissions by 2030.Tahirih Paul, Economic Development Officer, Potlotek First Nation