General Market Commentary
The Bank of Canada increased its interest rate 25 basis points to 4.75% on June 7.  This is the first rate increase since January, as high inflation persists. Canada's economy was stronger than expected in the first quarter of 2023, with GDP growth of 3.1%.
Globally, consumer price inflation (CPI) is coming down, largely reflecting lower energy prices compared to a year ago, but underlying inflation remains stubbornly high.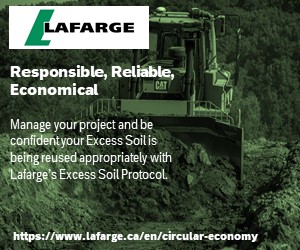 "Based on the accumulation of evidence, governing council decided to increase the policy interest rate, reflecting our view that monetary policy was not sufficiently restrictive to bring supply and demand into balance and return inflation sustainably to the two per cent target," according to a statement from the Bank of Canada.
The Bank's Governing Council will continue to assess the dynamics of core inflation and the outlook for CPI inflation. It will evaluate whether the evolution of excess demand, inflation expectations, wage growth and corporate pricing behaviour are consistent with achieving the inflation target. The Bank remains "resolute in its commitment to restoring price stability for Canadians."
The next scheduled date for announcing the overnight rate target is July 12, 2023. The Bank will publish its next full outlook for the economy and inflation at the same time.
With regard to the environment sector, investments continue to roll in from the federal and provincial governments to support the clean energy transition. Most recently, the Government of Canada announced an investments from the Low Carbon Economy Fund to support Manitoba's Efficient Trucking Program and Manitoba's Merit-based program. In Ontario, the Independent Electricity System Operator is moving forward with the procurement of seven new energy storage projects to provide 739 MW of capacity – the largest energy storage procurement ever in Canada. After years of stable supply, Ontario's electricity system is in the early stages of a dramatic transformation to support decarbonization and economic growth.
As part of the Government of Canada's steps toward reducing greenhouse gas (GHG) emissions, and to address housing affordability, the new Canada Greener Affordable Housing (CGAH) program will help modernize affordable multi-unit residential buildings by making them more energy efficient and affordable to operate, while also extending building lifespans. The CGAH program will make available $1.2 billion in low-interest repayable and forgivable loans over the next four years to help affordable housing providers complete deep energy retrofits on residential rental buildings. Affordable housing providers interested in the CGAH program can begin preparing applications as the application portal will open later this month.
Hot Sector News
This month we're putting the spotlight on Burnaby, British Columbia-based Nano One Materials Corp. (Nano One), which is listed on the TSX as NANO.
The clean technology company was founded in 2011, featuring a patented, scalable, low carbon intensity industrial process for the low-cost production of high-performance lithium-ion battery cathode materials. The technology can be applied to electric vehicles, energy storage, consumer electronics and next-generation batteries — essentials for a zero-emissions future.
Nano One's "One-Pot process" produces coated nanocrystal battery materials, and its metal-to-cathode active material technologies address fundamental performance requirements and supply chain constraints while reducing cost, complexity, and environmental footprint.
The company has received the green light and funding from various government programs, including the Canadian Industrial Research Assistance Program, the National Research Council of the Innovative Clean Energy Fund of the Province of British Columbia, and Sustainable Development Technology Canada (SDTC).
The recent award of $10 million from SDTC will support the conversion of Nano One's recently acquired Candiac facility in Quebec to the patented One-Pot process for industrial-scale pilot production of lithium iron phosphate (LFP). SDTC's continued support has been an important contribution to Nano One's success and will accelerate the LFP piloting while advancing the plan towards commercial operations.
Leah Lawrence, CEO of SDTC, commented, "As the global electric vehicle (EV) market continues to grow, ensuring a reliable supply of EV batteries is essential to Canada's economic competitiveness. Nano One's innovative cathode active materials (CAM) manufacturing process will ensure a cleaner and efficient battery supply chain here at home in Canada and North America as well. SDTC is proud to continue our support for Nano One as it enters its next stage of growth."
Similarly, François-Philippe Champagne, Minister of Innovation, Science and Industry, is supportive of this cleantech changemaker.
"Canada is moving aggressively to seize the economic opportunities from critical minerals mining, refining, and manufacturing. We are committed to leveraging our competitive advantages—abundance of critical minerals, skilled labour, clean energy, proximity to markets—to achieve this goal. Canada's innovation ecosystem is another key advantage, and we must harness revolutionary technologies that drive innovation in this space," said Minister Champagne. "To that end, we're proud to support Nano One as they change the way battery materials are made, reducing the cost and environmental footprint of electric vehicle batteries, and advancing made-in-Canada innovation."
The company has also garnered strategic support from high-level strategic partners, including Rio Tinto, a leading global mining and metals group, and Volkswagen, the global automaker.
Paul Guedes is director of Capital Markets at Nano One. He brings more than 20 years of experience as an entrepreneur, fund manager, and senior executive.
Guedes has been working with the company for over seven years. Nano One has seen significant growth in both people and market cap now close to $300 million, with the lion's share of growth in staff and square feet occurring in the past year and a half. "We've acquired North America's only lithium-ion phosphate production facility, and we're in the process of retrofitting the facility to suit our Nano One system."
"Most of the materials that go into batteries are manufactured off shore, in fact our natural resources usually get exported only to buy them back again at value add. This needs to change," explains Guedes. He is one of many Canadians eager to bring this critical business home, and to secure supply chains for North American battery ecosystems. "The company is grateful for the support of our partners and governmental bodies, and we are aligned with the federal government's goal to create supply chains that are competitive, resilient, and differentiated with minimal waste, cost, energy, water usage and security issues."
Mary Ng, Minister of International Trade, Export Promotion, Small Business and Economic Development (centre) greets a European Union delegation at Nano One's Candia facility in Quebec on January 19, 2023. (Credit: Nano One Materials Corp.)
Canada is capable of being a major contributor to global EV – with its plentiful mining resources and state of the art cleantech offerings – but we need to ramp up the manufacturing side of things. The federal government has a "mines to mobility" policy in place and the demand is definitely there, but industry needs to scale up and provide the critical manufacturing capabilities. Guedes estimates that most of the world's battery materials currently go to Asia for manufacturing. So, there's a massive opportunity ahead.
"We have one in a lifetime opportunity to be the first producers in North America – and we're going to check all the boxes for Canadian government subsidies and compliant with the big multi-billion-dollar American IRA [Inflation Reduction Act]," emphasizes Guedes. "If North America is going to be successful at the energy transition, we need to differentiate ourselves from the incumbent processes and plan for a sustainable supply chain moving forward."
The blueprint is being put into place, the engineering firms have been engaged, and the retrofits are underway. "We're at that pre-commercialization stage," says Guedes. "Within 18 months we will have long term binding contracts and real-world application ready to change the EV supply chain for the better."
Nano currently has about $47 million in the bank, between treasury and the STDC government grant. Today, the trading price of Nano One is $2.80.
For an overview of Nano One's "One-Pot" process, watch this video.
Stocks to Watch
Here is a list of Canadian cleantech stocks that we are monitoring for this column. This list of public companies is by no means complete, and we are open to suggestions from our advisors and readers.
Name
Symbol
Price in $CDN
(May 15/23)
Price in $CDN
(June 15/23)
% Change
Algonquin Power & Utilities Corp.
AQN
$11.58
$11.03
-4.74%
Anaergia Inc.
ANRG
$1.34
$1.75
+30.6%
Ballard Power Systems Inc.
BLDP
$5.92
$6.07
+2.53%
*Biorem Inc.
BRM
$1.02
$1.01
-1.00%
Boralex Inc.
BLX
$38.83
$36.77
-5.31%
*CHAR Technologies Limited
YES
$0.70
$0.68
-2.9%
Electrovaya Inc.
EFL
$0.95
$0.97
+2.1%
Engine No 1 Carbon Streaming ETF
NETZ
$66.52
$67.28
+1.14%
Evogene Ltd.
EVGN
$0.74
$1.02
+37.84%
Greenlane Renewables Inc.
GRN
$0.31
$0.26
-16.13%
H2O Innovation Inc.
HEO
$2.70
$2.97
+10%
Loop Energy
LPEN
$0.70
$0.46
-34.3%
*Thermal Energy International Inc.
TMG
$0.10
$0.11
+10%
TransAlta Renewables Inc.
RNW
$12.05
$11.87
-1.5%
UGE International Ltd.
UGE
$1.14
$1.40
+22.8%
Westport Fuel Systems Inc.
WPRT
$7.20
$10.95
+52.1%
Zinc8 Energy Solutions Inc.
ZAIR
$0.09
$0.08
-11%
*The author of this column owns equity. It is not meant to be an endorsement, but simply a statement of this fact.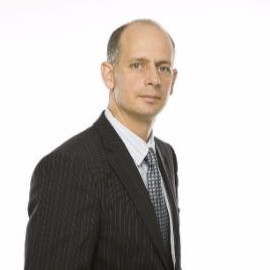 James Sbrolla is a veteran of the financial and environmental industries. His career has been focused primarily on public and private companies in the clean technology sector. He is a member of the Environment Journal Advisory Board.
This column is written by James Sbrolla and Connie Vitello, editor of Environment Journal. To pitch an idea for an upcoming Market Watch column, or to suggest a stock, please email connie@actualmedia.ca.