After over two decades, years of study by Parliamentary Committees, and input from countless stakeholders across industry, civil society organizations, government, academia and First Nations, the new Canadian Environmental Protection Act (CEPA) 2023 is upon us.
After a unanimous vote on June 13, Bill S-5, Strengthening Environmental Protection for a Healthier Canada Act, received Royal Assent on June 14. In many ways, this is a landmark step in keeping the environment and Canadians safe and healthy, but the amendments have received mixed reviews.
CEPA is one of Canada's core environmental laws to fight pollution and protect the environment and Canadians from its effects. The legislation provides the tools to address a wide range of pollution sources, including from chemicals, biotechnology products, vehicles, engines, fuels, hazardous wastes, and environmental emergencies.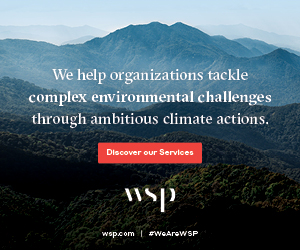 Over the years, actions under CEPA have:
Prohibited the manufacture, import, and sale of six single-use plastic items, a significant step forward in our comprehensive strategy to prevent plastic waste and pollution.
Prevented the release of plastic microbeads from toiletries that wash down household drains and contribute to plastic pollution in oceans, rivers, and lakes.
Banned asbestos and products containing asbestos, as exposure to asbestos fibres is known to cause cancer and other diseases.
Taken action on BPA (bisphenol A) by banning the manufacture, importation, sale, or advertising of polycarbonate baby bottles that contain BPA.
This is the first set of comprehensive amendments to CEPA in over 20 years, to:
Better protect vulnerable populations who are most impacted by pollution.
Advance Indigenous reconciliation by confirming the implementation of the United Nations Declaration on the Rights of Indigenous Peoples including free, prior, and informed consent, and the role of Indigenous knowledge in decision-making related to the protection of the environment and human health, and by adding new reporting requirements.
Require a new Plan of Chemicals Management Priorities, increase the assessment of cumulative effects of exposure to multiple chemicals, and develop a Watch List to support the shift to safer chemicals.
Promote the development and implementation of scientifically justified alternative testing methods and strategies to reduce reliance on vertebrate animal testing.
Incorporate an environmental purpose into the Food and Drugs Act (FDA) so that environmental risks resulting from drugs can be managed and so that a modernized environmental regulatory framework for drugs can be developed under the FDA.
Also, the amendments — for the first time at the federal level — recognize the right to a healthy environment in Canada when administering CEPA.
"The modernization of the Canadian Environmental Protection Act (CEPA) responds to a changing global chemicals landscape and consideration of new science. We've made changes to ensure that we have the best possible tools to safeguard the health of Canadians and their environment from a wide range of substances," said Steven Guilbeault, federal Minister of Environment and Climate Change. "By affirming that every individual in Canada has a right to a healthy environment, CEPA will help protect vulnerable populations and contribute to a stronger, more resilient Canada. All parliamentarians contributed to these amendments, and we will continue our work in the future."
According to Senator Stanley Kutcher, the two Houses of Parliament spent nearly 50 hours studying this legislation in committee, looked at more than 100 written briefs, and heard testimony from over 80 witnesses representing civil society, academia, industry, and Indigenous organizations. This work resulted in 24 amendments by the Senate and 27 clauses amended by the House of Commons. "In my opinion, while more work always remains to be done, parliamentarians have delivered a much-needed piece of legislation that will help advance Canada's environmental stewardship."
Mixed reviews on amendments
The Chemistry Industry Association of Canada (CIAC) is the association for leaders in Canada's chemistry and plastic sectors. Chemistry and plastics are the third-largest industry in Canada – responsible for $92 billion in shipments in 2022 and employs 173,200 people. The association represents more than 120 members and partners across the country. Is CIAC pleased with the progress on CEPA?
"This update to the original CEPA 1999 represents a comprehensive modernization of Canada's cornerstone environmental Act. We are glad to see that the new CEPA preserves the risk- and science-based approach at the heart of the Act, which has earned Canada a reputation of having a world-class chemicals management program," said Bob Masterson, president and CEO of CIAC.
Importantly, adds Masterson, Bill S-5 introduces a legislative recognition of the right to a healthy environment in the preamble of the Act, in keeping with CIAC's own U.N.-recognized Responsible Care® ESG initiative.
"Through Responsible Care, CIAC members are committed to being accountable and responsive to the public, especially our local communities who have the right to understand the risks and benefits of what we do. With leading environmental groups having previously recognized the importance of ESG initiatives like Responsible Care in safeguarding the right to a healthy environment, we believe that Responsible Care can and should serve as a model for implementation of this right within the Act," said Mr. Masterson.
However, some are calling the Bill "deeply disappointing," saying that the federal government missed an opportunity to protect Canadians from certain toxic substances.
"At a time where evidence continues to show that toxic pollution is growing, Bill S-5 prioritizes the phase-out and elimination of only a small fraction of the worst toxic substances in Canadian commerce and does not advance the use of safe alternatives in most instances," says Joseph Castrilli, a lawyer at the Canadian Environmental Law Association (CELA).
"The amendments will result in most of the toxic substances listed in CEPA , including most PFAS chemicals, known as 'forever chemicals', not being subject to alternative analysis or prohibition under the Act. How is it possible that the federal government does not regard this huge class of chemicals as highest risk when they are linked to cancers, birth defects, and liver dysfunctions, and are responsible for widespread contamination of drinking water sources?"
According to CELA, the overall result is modest changes where significant reform was needed, while also setting back environmental health protections in certain key areas. This includes repealing provisions that granted authority to the federal government to virtually eliminate the worst chemical substances from Canadian commerce, and authority to issue geographically based regulations to control toxics.
Similarly, Nature Canada has indicated dismay that Bill S-5 did not include proposed amendments that would improve the regulation of genetically engineered (GE) animals, such as the GE Atlantic salmon that a company in PEI is trying to commercialize. Without stronger regulatory requirements, the organization warns, GE animals will escape and breed with wild counterparts, altering the genetic make-up of wild populations forever.
"We worked hard to get measures like transparency, public participation, and consideration of Indigenous knowledge embedded in the assessment of genetically engineered animals," says Mark Butler, senior advisor with Nature Canada. "We know there was industry pushback, but we thought the Government, and the Official Opposition, would consider these reasonable amendments to Bill S-5. They didn't."
Next steps will involve the federal environment and health ministers developing a framework within two years of the bill coming into force.
For further information, visit: Bill S-5, Strengthening Environmental Protection for a Healthier Canada Act—Summary of Amendments
Featured image credit: Getty Images.