Ocean Man First Nation has completed two solar projects which are now contributing one megawatt of clean electricity to the Saskatchewan's grid.
Located on Ocean Man First Nation land, both solar projects recently came online and have the generating capability of 720 kilowatts and 280 kilowatts respectively. Combined, these projects produce enough electricity to power approximately 200 Saskatchewan homes – more than twice as many homes as there are on the Ocean Man First Nation.
"Ocean Man First Nation is very excited to have the biggest solar project in SaskPower's Power Generation Partnership Program. It is the first project within our alternative energy company 'Second Wind Power Inc.'," said Chief Connie Big Eagle of the Ocean Man First Nation. "The name 'Second Wind' is a tribute to Ocean Man's history of reestablishment, starting over and re-energizing."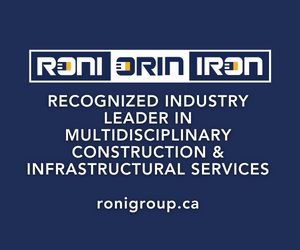 According to Big Eagle, Ocean Man is proud to have built the solar panel independently. "These things can be challenging during the best of times but Ocean Man built our solar panel project during COVID. Our own guys were part of the construction crew and are still working in the industry."
The Ocean Man community has experience and ongoing activity in the oil and gas business, but is enthusiastic about exploring new opportunities in renewable energy.
"Now Ocean Man is pleased to enter into the industry of renewable resources through our green energy company, Second Wind Power Incorporated," said Chief Big Eagle. "This is a big deal for our small community, proving once again that Ocean Man may be a small First Nation but we are determined to be a big part of the Saskatchewan business community and beyond."
Ocean Man First Nation Chief Connie Big Eagle was photographed following her recent re-election in June 2021. Photo credit: Marlene Davis, Communications Keeper, Ocean Man First Nation.
Both projects were part of SaskPower's Power Generation Partnership Program (PGPP) and are the first First Nations-owned projects completed under the program. The 720-kilowatt system is the largest to come into service via the PGPP to date.
"SaskPower congratulates the Ocean Man First Nation for their two successful solar projects," said Shawn Schmidt, vice president of distribution and customer services at SaskPower. "These projects were no small undertaking, especially under the difficult circumstances posed by the COVID-19 pandemic. Their completion is a significant accomplishment for both SaskPower and Ocean Man First Nation and another step forward for clean power in Saskatchewan."
The two solar power developments are managed by Second Wind Power Inc. which is owned by the Ocean Man First Nation and was built through a vendor relationship with miEnergy, a solar power installation company from Saskatoon.
The Power Generation Partner Program launched in 2018 and currently has 2.399MW of generation online, with 45 projects in various stages of development.
For further information about SaskPower's renewable energy projects, visit Creating a Cleaner Power Future.