In partnership with the Ontario Environment Industry Association (ONEIA), we are pleased to offer a joint invitation to the annual Environment and Cleantech Business + Policy Forum being held virtually September 22-24, 2020.
Attendees will include business leaders from across the environment and cleantech sector, senior government policymakers, and financial and investment executives.
Policy Roundtables will be hosted in the week leading up to the Forum. From September 14-18 hear the latest from government representatives during these "off-the-record" discussions on sector specific topics including water, excess soils, climate resiliency and infrastructure, brownfields, waste and organics.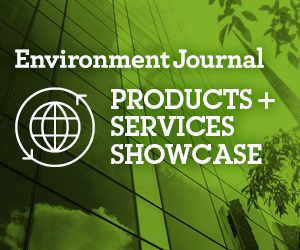 The Environment and Cleantech Business + Policy Forum will offer:
Keynote presentations on the state of investment and economic growth forecasts in our post-COVID world
A "Fireside Chat" with Ontario Deputy Ministers, DM Serge Imbrogno (MECP) and DM Giles Gherson (MEDJCT)
The "Global Green Restart" panel will feature insights from sector experts in resource recovery, water, infrastructure, energy and venture capital
Presentations from some of Canada's emerging environment and cleantech entrepreneurs via our annual QuickPitch competition
Ongoing networking with more than 150 attendees
DATE: September 22-24, 2020
TIME: 12:00-2:00 daily
COST: Tickets from as low as $95, with an option for single roundtable tickets starting at $45 for members
Featured image: Ontario Minister of Environment, Conservation and Parks, Jeff Yurek, will speak at the forum on September 24, 2020. In this photo, taken on September 4, 2020, he is at Burloak Park in Burlington, Ontario speaking about new and continued funding to restore and protect the Great Lakes.