The Ontario government is providing CEM Specialties Inc. (CEMSI) $2 million through the Ontario Together Fund to help commercialize and accelerate production of its airborne COVID-19 detector Kontrol BioCloud (BioCloud).
This innovative technology will add another layer of protection by monitoring in real time the air in places where people gather, such as schools, offices, long-term care homes, hospitals, public transit, and manufacturing facilities.
"From day one, Ontario unleashed its innovation and manufacturing might in the fight against COVID-19, with businesses rolling out new innovations and products to help keep the frontlines and the general public safe," said Vic Fedeli, Ontario's Minister of Economic Development, Job Creation and Trade. "It's the creativity and ingenuity of enterprising companies like CEMSI, with its innovative COVID-19 detection technology, that will help Ontario and the rest of the world successfully emerge from this pandemic, while creating hundreds of good jobs for our province's skilled workers."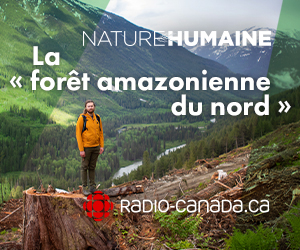 Kontrol BioCloud (BioCloud), developed by CEMSI (a subsidiary of Kontrol Technologies Corp), is a made-in-Ontario real-time COVID-19 detection device that continuously monitors the presence of the SARS-CoV-2 virus in the air. The technology promotes air circulation, monitors air quality, and samples continuously for pathogens like viruses, bacteria and fungi. When the presence of the virus is detected, BioCloud provides an alert in the cloud or over a local intranet. CEMSI has received all approvals required to commercialize and produce the technology.
With Ontario's support, CEMSI will increase production capacity to 20,000 units per month. The product will be manufactured in London with more than 85 per cent of its components produced in the province.
"We want to thank the Ontario government for their support for commercializing and accelerating production of BioCloud," said Paul Ghezzi, CEO of Kontrol Technologies Corp. "Our CEMSI team has been focused on developing a solution to create safer spaces through the real-time monitoring of SARS-CoV-2. BioCloud seeks to provide an early detection mechanism with a silent alerting system. Just as smoke detectors and carbon monoxide detectors are now part of building safety, we have created BioCloud as an innovative viral detection technology to help get the economy and daily life back closer to normal."
The BioCloud tech is a complement and support to the province's vaccination rollout, rapid testing and contact tracing, and can be located in schools, offices, places of worship, long-term care homes, hospitals and more.
Through the $50 million Ontario Together Fund, the provincial government is delivering targeted investments that will increase the province's stockpile of made-in-Ontario products and PPE. Businesses and individuals looking to help in the fight against COVID-19 can submit their proposals through the Ontario Together portal.