OPG's first ever solar power facility is now online and harnessing the sun's rays to generate clean, renewable electricity for Ontario.
The new 44-megawatt Nanticoke Solar was built in partnership with the Six Nations of the Grand River Development Corporation and the Mississaugas of the Credit First Nation. The facility, situated along Lake Erie in Haldimand County, was put into service in March 2019, on schedule and on budget.
​Built on the former site of Ontario's largest coal-fired plant, Nanticoke Generating Station (GS), the solar facility was connected to the provincial grid just more than a year after the former coal giant's twin smokestacks came tumbling down. Nanticoke GS operated for more than 40 years before it stopped using coal as fuel in 2013. The old plant's powerhouse is expected to be demolished later this year.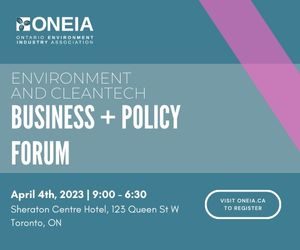 "Closing down our coal generation remains one of the world's largest single actions to combat climate change. In addition to bringing new life to the area, this project symbolizes the transition from coal to clean, renewable energy," said Mike Martelli, President of OPG's Renewable Generation. OPG burned its last piece of coal five years ago on April 15, 2014.
"This new facility continues our rich legacy of generating electricity in this Southwestern Ontario community and strengthens OPG's role as a clean energy provider for Ontarians."
A total of 192,431 solar panels were installed on the former coal yard and adjacent agricultural lands, spanning a total area of 158 hectares. The photovoltaic panels, with an average rating of 345 watts, are now converting sunlight into electricity.
"As OPG's first solar installation, this was a big learning experience for our organization," said Matt Sikstrom, Project Manager for Nanticoke Solar. "We worked with some very experienced contractors and our First Nation partners to help make this project a success."
The Nanticoke Solar project is OPG's fifth equity partnership with an Indigenous community. The facility will result in a long-term revenue stream for the Six Nations of the Grand River and the Mississaugas of the Credit First Nation.