A new report indicates how clean growth and climate action will benefit Canadian communities and workers — if Canadians continue taking climate action, advancing context-specific solutions, and implementing more ambitious climate policies.
From global conflicts, pandemics, and natural disasters, to changes in trade relationships and economic cooperation, the global economy is changing. But as Canadian policymakers navigate a future beset with uncertainty about how each trend may impact Canadians, one thing is certain: climate action and the shift towards a zero-carbon economy will create millions of jobs and billions in investment.
For instance, by 2030, the zero-emissions electricity sector looks set to grow by $13 billion to $21 billion, creating anywhere from 6,100 to 13,900 jobs across the country. Canada's construction sector looks to be the largest clean economy job creator with up to 142,000 new roles created. And Canada's forestry sectors are estimated to grow, creating between 6,000 to 8,500 jobs.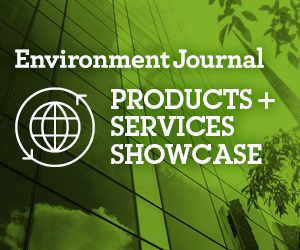 These are among findings of a new report released by PLACE Centre, a new initiative of Smart Prosperity Institute: As the weather changes: How clean growth and climate action in Canadian communities will be shaped by global economic trends. The report compares four versions of the future out to 2030 where Canada meets its 2030 climate targets to see how global trends may impact Canada's clean growth in terms of jobs and investment across the country. While providing a national view of the impacts of each future, this report also explores the impacts in each province and territory.
The report found that every single community across the country has an opportunity to create jobs and attract investment as Canada's economy reduces its emissions. The opportunities will look different for each region. In Stratford and Summerside, Prince Edward Island, jobs could be created in sustainable agriculture. In Prince George and Quesnel, British Columbia, the growing mass timber industry could be a major employer. And in the Gwich'in and White River First Nation communities in the Yukon, installing renewable energy could be a job creator.
These findings highlight three main things, and support the report's recommendations:
Canada should continue implementing existing and pledged climate policies, regardless of global trends.
Canada should take a place-based approach to support this growth– meaning they consider what issues specific regions are facing and provide context-specific solutions so regions have everything they need to realize these opportunities.
Governments need to prepare as tens or hundreds of thousands of new workers move between industries in communities across the country.
"The war in Ukraine and battles over trade don't change the business case for clean growth in Canada" said John McNally, report author and program director of Growth at the PLACE Centre. "Our analysis shows that every community across the country can create jobs and attract investment into new sustainable business opportunities. They just need the policies, programs, and push to make it happen."
According to this report, Canada's economic future will not rise or fall based on global trends, but by the actions of its rich and diverse communities and regions, and the support governments provide these communities. Communities need effective policies and investment to help them thrive and to ensure the story of Canada's next decade of climate action and clean growth can be one of prosperity and success for all.
The full report is available online at placecentre.smartprosperity.ca
Featured image credit: Unsplash/Eloi Omella.