A new national guidebook provides strategic advice for small and rural communities on how to overcome climate-related challenges.
Making up a major portion of Canada's population, small and rural communities are in the unique position of being able to make significant contributions to national, provincial, and territorial greenhouse gas (GHG) emissions reduction targets.
However, with limited financial and staffing resources, small and rural communities can face unique challenges when developing, implementing and delivering climate initiatives. Also, much of the conversation around local climate planning centers on the urban experience, leaving small and rural communities with few guides or tools to help them reduce emissions.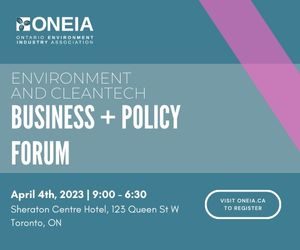 The Small and Rural Communities Climate Action Guidebook, developed by ICLEI Canada (part of a global network of more than 1,750 local and regional governments committed to sustainable urban development) and the Federation of Canada Municipalities (FCM) for the Partners for Climate Protection (PCP) program, is a direct response to the climate planning challenges faced by small and rural communities, offering local decision makers case studies and advice tailored to their experience.
Designed for municipal staff and decision makers in small and rural communities tasked with developing local climate initiatives or reducing GHG emissions, the guidebook can help municipalities:
Develop realistic climate action policies;
Engage and collaborate with the public;
Build a GHG inventory baseline and data library;
Generate municipal revenue and local economic and wellbeing benefits through climate action;
Identify sector-specific climate challenges and identify solutions to overcome them.
To read the guidebook, click here.
To accompany the guidebook, 11 detailed cases studies from small and rural municipalities that are leading on climate action have been developed and are available on the PCP website. Each case study includes a description of the initiative, its challenges and success factors as well as considerations for successful implementation and adoption by other municipalities.