SNC-Lavalin, a global professional services and project management company headquartered in Montreal, Quebec, has released a blueprint for achieving net zero by 2050.
The report, Engineering Net Zero (Canada), says the goal for Canada is a monumental one but achievable objective needs urgent all-in commitment. The 2050 target requires immediate, concerted action, and investment to be achievable. The report calls on Canada to triple its power production levels over the next 30 years and provide further investment into engineering solutions for low carbon energy production – hydro, nuclear, renewables, carbon capture and storage and hydrogen.
The report provides careful analysis and direction from thought leaders and subject matter experts with a made-in-Canada solution that supports jobs, growth, and a more modern economy, powered by clean energy.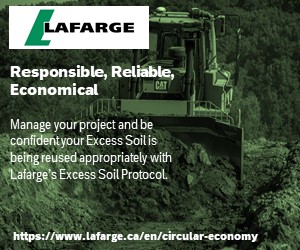 The report brings into perspective the challenges and potential solutions across economic sectors. SNC-Lavalin's first-hand experience in projects across sectors like energy, agriculture, transportation, oil and gas, buildings, industrial, waste and water treatment provides an advantageous viewpoint on the interdependencies at play.
Recommendations from the report include:
East-west interconnected grid: Establish a federal-provincial committee for the Canadian electrical grid to enable greater reliability, resiliency, and efficiency through inter-provincial ties. This could pave the way for an east-west interconnected grid, that would help balance operations, enable more renewable integration, and effectively support electrification of other economic sectors.
Early build projects: These should be initiated for energy sources such as hydro and nuclear, where a single plant easily takes more than 10 years to develop. Other renewable resources, such as wind and solar, should be developed quickly to meet load increases. Emerging renewable technologies have also shown significant promise, including offshore wind, tidal, and wave power generation.
Carbon capture: Expedite and fund pilot carbon capture and storage projects as quickly as possible, which are the key to eliminating the balance of GHG emissions from energy intensive processes.
Hydrogen fuel: Accelerate current hydrogen (and other alternative fuels) research programs, with a minimum number of demonstration projects.
Industry input: Consult industry in the development of the net zero 2050 plan, to ensure concrete, measurable and coordinated efforts are put in place, and to maximize the ROI for Canadians, both from a financial and environmental impact perspective.
"To achieve this monumental task, Canadian policy makers and industry need to urgently resolve a number of technical, commercial and collaborative challenges associated with decarbonizing the economy," said Dale Clarke, president, Infrastructure Services, SNC-Lavalin.
"Jobs and growth will be spurred from the massive investments needed in existing, emerging and disruptive technologies. Cooperation and collaboration between governments at all levels, with input from the private sector, indigenous community and other stakeholders, will be essential. The ambitious 2050 target can effectively position Canada as a global leader in low-emission technologies and practices across all economic sectors. As a supporter of the United Nations Sustainable Development Goals, SNC-Lavalin is committed to supporting the engineering of zero GHG-emitting solutions both here in Canada and globally."
For a link to the full report, click here.