Global sustainable design and engineering firm Stantec has promoted 18 of its Environmental Services (ES) staff to the role of technical discipline leader (TDL) in North America.
The TDLs are strategic planners, innovators, and experts in their respective fields. They lead communities of practice, which ensures technical connectivity throughout the company. They capture best practices and advance science and engineering to meet the evolving needs of our clients.
"Our TDLs are 'safe hands' for our clients," said Susan Reisbord, ES executive vice president at Stantec. "They bring creative, efficient, and cost-effective solutions to our clients' thorniest challenges. They drive quality and innovation internally and further build our technical brand."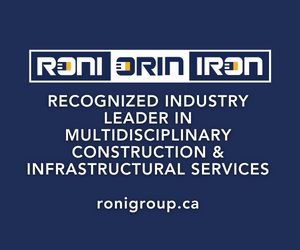 The following TDLs are responsible for their respective disciplines in Canada and the United States:
Assessment & Permitting

Atmospheric Sciences

Cultural & Social Sciences

Ecology

Environmental Health and Safety Compliance

Geospatial 

Health Sciences

Site Investigation & Remediation

Water Resources
Dave Flynn, ES's senior vice president for quality, risk, and safety at Stantec, said the TDLs were appointed for their highly collaborative skills and their ability to marshal resources across the company.
"It is exciting to see the TDLs creating technical communities within the company and all the mentoring that is happening," Flynn said. "It is great to see all team members at all different levels in the organization engaged in thought leadership and advancing the industry."
Featured image: The Balcony Falls path to the Skimmer Transmission Line Rebuild project. (Credit: Stantec.)