The Sustainable Accounting Standards Board (SSAB), which divides companies into 77 industries, has released an updated Climate Risk Technical Bulletin to help companies better understand how they can disclose climate risk in a manner that provides investors with helpful information.
The report, which confirms that 68 of 77 industries are affected by climate risk, climate change is a sustainability issue that is "both ubiquitous and differentiated—and thus presents unique risks and opportunities for companies and investors." The 2021 edition of this bulletin provides an overview of SASB's approach to climate-related financial disclosure.
SASB's Climate Risk Technical Bulletin is designed to help investors better understand, measure, and manage their exposure to climate-related risks and opportunities. The research finds that climate change is likely to materially affect nearly every industry, but manifests differently in each one. The report argues that investors can't simply diversify away from climate risk; "instead they must focus on managing it—and on encouraging portfolio companies to manage it—in all its forms."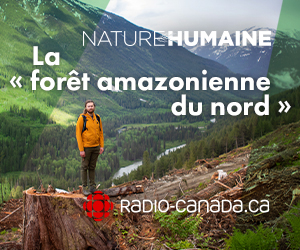 To this end, the bulletin includes an analysis of the systematic nature of climate risk, a climate-focused view of the SASB Materiality Map broken down by climate risk type (physical, transition, regulatory), a breakdown of financial impact channels by industry, an overview of current disclosure practices, and a full table of SASB's climate-related metrics and associated risks across 77 industries.
The movement to better understand and more effectively manage climate risk in investment portfolios continues to gain momentum among a broad swath of the global investment community. The report indicates that 631 investors with US$37 trillion in assets under management, have publicly called on international governments to raise their climate ambitions, suggesting that the impacts they anticipate under the current trajectory are "of great concern for investors, as global warming at that scale would have large and detrimental impacts on global economies, society, and investment portfolios, now and into the future."
The report concludes that:
"With the increasingly sophisticated tools and information that have begun to emerge, addressing climate risk in capital markets can no longer be viewed as a zero-sum game. A healthy climate and a healthy global economy can and should be mutually supportive— not an exercise in maximizing today's financial returns at the expense of tomorrow's. By pushing for more effective and efficient pricing of climate risks across the financial system, investors have the opportunity to create sustainable, long-term value for themselves and their portfolio companies, while building a more resilient economy for the world at large."
The SASB, based in San Francisco, California, is an independent nonprofit organization that sets standards to guide the disclosure of financially material sustainability information by companies to their investors. SASB Standards identify the subset of environmental, social, and governance (ESG) issues most relevant to financial performance in 77 industries.