The team at Environment Journal is tracking industry events across Canada that are being cancelled, postponed, or moved online as a result of the coronavirus pandemic.
As the updates become available, we're developing a list of the events, when and where they were supposed to occur, and the event's current status.
If there's an industry event that should, but doesn't, appear on this list, please don't hesitate to notify us.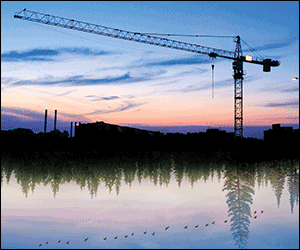 Event: British Columbia Environment Industry Association (BCEIA) Summer Golf Tournament
Date: July 15
Location: Vancouver, British Columbia
Status: Postponed to August 18.
Event: Canadian Institute Urban Transit Infrastructure National Symposium
Date: July 21-22
Location: Toronto, Ontario
Status: Urban Transit Infrastructure East and West combined and switched to online.
Event: 2020 Association of Municipalities Ontario AGM and Conference
Date: August 17-19
Location: Ottawa, Ontario
Status: Changed to online.
Event: Green Building Festival – Building in Nature
Date: October 13
Location: Toronto, ON
Status: Changed to online from October 13 – 16.
We will continue to provide updates to this list as we receive them.
We are also adding several new virtual events to the Events Calendar at www.environmentjournal.ca.
Connie Vitello
Editor
Environment Journal
Actual Media Inc.
connie@actualmedia.ca