As part of their efforts to be proactive about weather and climate disasters, our neighbours to the south are funding efforts to improve response efforts and resilience, and to reduce the overall impact and associated costs of these disasters when they do occur.
As extreme weather disasters and climate change impacts continue to develop, the United States is faced with several response options, including mitigation and adaptation. Programs that help mitigate risks today are intended to significantly reduce the need for adaptation in the future.
One such program launched by the Federal Emergency Management Agency (FEMA), whose mission is helping people before, during, and after disasters, is the Building Resilient Infrastructure and Communities (BRIC) program.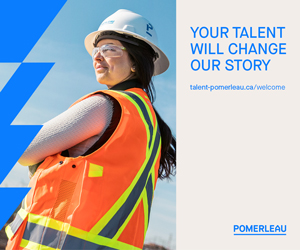 Earlier this year, U.S. President Joe Biden announced that FEMA would double the funding available to help cities and states prepare for extreme weather disasters, from $500 million in 2020. Biden also announced the launch of a new NASA initiative to more closely track how the climate is changing, and the impact of these changes on local communities, both in the near term and farther into the future.
BRIC provides funding to state and local governments for mitigation activities addressing the growing hazards associated with climate change, as well as the need for natural hazard risk mitigation activities that promote climate adaptation and resilience with respect to those hazards.
Over $1 billion in funding will be available through the BRIC program for fiscal year 2021-2022, slated for distribution in the following manner:
$56 million (up to $1 million per applicant) toward state/territory funding, including all 50 states, the District of Columbia, and U.S. territories.
$25 million toward the tribal set-aside, which all federally recognized Tribal Governments may apply to. Up to $1 million per applicant.
$919 million toward the National Competition for Mitigation Projects, which will also include any funds not awarded from the State/Territory allocation. Up to $50 million per sub applicant, including local governments, tribal governments, state agencies, and tribal agencies.
Applicants will be required to have a FEMA-approved Hazard Mitigation Plan when applying. Funded activities will include capability and capacity building, mitigation projects and management costs, as well as non-financial direct technical assistance.
The intake period for this fund will begin September 30, 2021, and the deadline to apply is January 28,2022. Upon receipt of the awards, applicants will have 36 months to complete their project. To find out more or to apply for a FEMA grant, click here.
For a recap of Canadian initiatives to support climate change mitigation and fund resilient infrastructure, revisit this recent feature interview with Catherine McKenna, federal Minister of Infrastructure and Communities by clicking here.
Featured image courtesy of FEMA.