How Minister of Infrastructure and Communities Catherine McKenna is supporting a cleaner, greener, more inclusive Canada.
By Connie Vitello
Catherine McKenna presented a confident keynote address at the Top100 Projects event earlier this year, imploring attendees to "think big" about infrastructure solutions. Despite the challenges of an unprecedented pandemic, it was obvious she was poised and prepared to confront the challenges ahead and make her mark on Canadian history.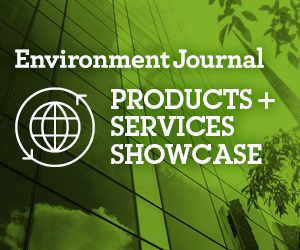 In May, affiliate publication ReNew Canada engaged the Minister for a follow-up on key infrastructure promises, and on the nation's progress toward a resilient recovery.
Road to infrastructure leadership
Elected as the first female Member of Parliament for Ottawa Centre in 2015, McKenna was appointed Minister of Environment and Climate Change in Prime Minister Justin Trudeau's cabinet in 2015. She was appointed as the Minister of Infrastructure and Communities in 2019.
McKenna previously worked as a lawyer in Canada and Indonesia and as a negotiator with the United Nations mission in East Timor. She also taught at the Munk School of Global Affairs and Public Policy and co-founded the charitable organization Level Justice.
Prime Minister Justin Trudeau appointed Catherine McKenna as Minister of Environment and Climate Change in 2015.
Overcoming pandemic obstacles
ReNew Canada: You've earned a reputation as a skilled negotiator, tenacious community builder, and environmental advocate. How has your previous experience as a lawyer and environment minister informed your ability to manage the infrastructure portfolio? And has the pandemic altered your views on any preconceived notions regarding public infrastructure development?
Catherine McKenna: Yes, my skills as a lawyer and my experience working as an international negotiator has absolutely helped me in my portfolio as the Minister of Infrastructure and Communities. We just announced that after many months we have reached a historic deal with the Government of Ontario to invest over $12 billion in public transit—the largest investment in public transit in the history of the Greater Toronto Hamilton Area (GTHA)— helping to kickstart our economy and create tens of thousands of jobs as part of our government's plan to create one million jobs. It is critically important to get out of the COVI9-19 recession.
This is a smart plan, worked through in earnest over the last six months, and not easily made—but it is a good deal for the residents of the GTA and Hamilton that will reduce congestion and take cars off the road, create good jobs, connect historically disadvantaged neighbourhoods, and help tackle climate change.
I believe that Canadians will look back on this time of the pandemic—and Canadians' collective response to build a cleaner, more sustainable, and liveable country in its aftermath—as one of those turning points in the history of our country.
The way we look back on the building of the transcontinental railroad, or the TransCanada Highway, or the Lions Gate Bridge— the longest suspension bridge in the British Commonwealth and one of Canada's biggest construction projects during the Great Depression years. These are periods of great ambition, toil, and sacrifice that pay dividends for generations.
It became clear to me through the pandemic that "infrastructure" is a bureaucratic, fuzzy word. Really it is clean water, energy security, safe roads, bridges and public transit, housing, communications technology, and so much more. It's the thing that improves the quality of life for Canadians and connects us. Infrastructure is critical for economic growth, job creation, and combating the effects of climate change, which is key as we look towards recovery from the COVID-19 pandemic. We need to be ambitious and build modern, sustainable infrastructure to revive our economy, to help create one million jobs, to support vibrant and inclusive communities, and to leave a cleaner world to our children.
Advancing connectivity 
ReNew Canada: The current edition of ReNew Canada is focused on digital innovations in the infrastructure industry. Technology is transforming the way that Canadians manage their infrastructure construction projects, making it easier for municipalities to design, build, operate, and maintain the infrastructure assets we need for a robust economy. How is your ministry working to support the advancement of digital solutions and more equitable broadband capacity?
Catherine McKenna: Our goal is to achieve 98 per cent access to high-speed broadband by 2026 and to connect all Canadians by 2030. Since 2015, our government and federal agencies have committed $6.2 billion for universal broadband. Budget 2021 committed an additional $1 billion to the now $2.75 billion Universal Broadband Fund to support Canadians in rural and remote communities.
While we will get out of the pandemic, the climate crisis has made it clear that we need to redouble our efforts and transition as quickly as possible to net-zero emissions, and technology will be crucial to get us there. This is a trillion-dollar economic opportunity, including for Canadian clean energy, Canadian businesses with clean technologies, and partnerships on Indigenous-led solutions. Canada is in a competitive global race at a time of a rapidly changing climate, digital transformation, changing demographics, and shifting geopolitics.
Countries with next-generation infrastructure will be outsized winners at this critical movement of transformative change. Long-term and well-coordinated investments in infrastructure are critically important. With government resources already stretched, we must invest public dollars wisely while working with the Canada Infrastructure Bank (CIB) and leveraging private sector investment to innovate, to accelerate the transition to net zero and to invest at the scale needed to build the country we want. But we will not achieve our infrastructure ambition by accident. Working with Canadians, using the best available data and guided by global best practices in infrastructure planning, investment, design, and management, we can chart a forward-looking roadmap out to 2050 to guide new infrastructure investment in Canada including nation-building projects.
Public transit projects
ReNew Canada: There have been several major infrastructure project announcements since the beginning of the year. In February, transit infrastructure received a boost with the $14.9 billion announcement for public transit projects over the next eight years, which includes permanent funding of $3 billion per year for Canadian communities beginning in 2026-27. The new fund has been delivered in response to decades of lobbying from municipalities and transit authorities that a source of permanent and stable funding is essential to allow for careful and long-term project planning and delivery. How did you finally bring this to fruition?
Catherine McKenna: While we are reeling from a devastating pandemic and a stalled economy, moving forward is more important than ever. It was clear to me that during the pandemic we needed to invest in our public transit to kickstart our economy. As we build back better, it is also time to think ambitiously as we invest in modern and sustainable public transit across our country, reducing congestion, helping to create a million good jobs, and supporting cleaner and more inclusive communities. This stable funding provides cities with predictable transit funding they need to plan for the future in order to create jobs and growth and to build more inclusive communities with cleaner air, less congested streets, and a clear path to net-zero emissions by 2050.
Good public transit creates thousands of good jobs for everyone from transit and construction workers to architects and engineers to Canadian manufacturers and their suppliers. By investing in cleaner public transit, we are also investing in cleaner air and a critical solution to climate change. Transportation represents a quarter of Canada's greenhouse emissions. Without bold action, this will grow. By increasing ridership in public transit and linking it to cycling and walking paths, by electrifying our trams, trains, and buses, we are building a healthier and cleaner future for our kids.
The federal government is investing more than $12 billion as part of the largest public transit investment in the GTHA's history, including the Eglinton Crosstown LRT. 
National infrastructure assessment
ReNew Canada: In March, you announced a first-of-its-kind National Infrastructure Assessment to help target the federal government's infrastructure spending and plan for Canada's net zero future. Two weeks later, U.S. President Joe Biden announced a historic US$2 trillion infrastructure program to revitalize energy, transportation, manufacturing, and the care economy.
The recent Lake Erie Connector project sounds promising. What other opportunities do you see for collaboration, for example, with regard to clean energy infrastructure?
Catherine McKenna: Infrastructure is a major commitment of national governments in both Canada and the United States. The new Biden administration has ambitious plans to invest in renewing, deepening, and extending infrastructure across America. President Biden's proposal and Canada's infrastructure spending are for comparable amounts, when adjusted for currency and population, and are equally ambitious when it comes to policy, regulations, and achieving economic, social, and climate outcomes. Canada has a head-start on both spending and policy since our government ran on and began implementing progressive social and climate policy in 2015. We have continued to build on those investments, and to make the necessary adjustments when the pandemic hit. Biden's proposal is an opportunity for Canada, if we keep playing our cards right. It is one of those important moments in our relationship when our priorities align. For example, Canada has the opportunity to export clean power, helping to reduce emissions, maximizing clean power use, and making electricity more affordable for Canadians. The Lake Erie Connector is a perfect illustration of that. The CIB's investment will give Ontario direct access to North America's largest electricity market—13 states and D.C.
There are other opportunities for Canada and the United States to work more closely together on investments in infrastructure. Everything from supply chains to clean power, to trade corridors, to nature. Canada has the metals and materials used in electric vehicles. Canada's electricity grid is currently 83 per cent emissions-free and among the world's cleanest, thanks partly to our abundance of hydropower. Canada already has nearly three dozen transmission lines that cross the Canada-U.S. border, contributing to the export of over 60 terawatt hours of electricity to the U.S. per year. In fact, every border province has a transmission line that interconnects them with at least one neighbouring U.S. state, an integral part of our electricity security.
Last April, McKenna announced the launch of the $1.5 billion Green and Inclusive Community Buildings program to support resilient retrofits, upgrades, and new builds.
Green communities
ReNew Canada: The April launch of the Green and Inclusive Community Buildings program supports resilient retrofits, repairs, upgrades, and new builds. The program provides $1.5 billion in funding over the next five years. How is your team making sure these initiatives and investments reach remote and underserved communities across the country?
Catherine McKenna: We work directly with communities to increase awareness of our programs and make sure they can take full advantage of our programs. The Green and Inclusive Community Buildings program will invest in projects that meet a minimum threshold for energy efficiency improvements and that increase social inclusion in under-served and high-needs communities across Canada. Projects could include: the installation of energy efficient windows in public libraries; the construction of an Indigenous cultural centre built to green specifications; and, other such projects that would reduce energy waste, improve ventilation, and contribute to inclusive community spaces.
We can build better to save money, reduce emissions, and support Canadian supply chains—including low carbon Canadian materials, such as low carbon concrete, steel, and aluminum.
Local governments, provincial and territorial governments, and not-for-profit and Indigenous organizations can apply for funding for projects that retrofit or build new publicly-accessible buildings that provide services to the public. At least 10 per cent of this funding will be allocated to projects serving First Nations, Inuit, and Métis communities, including Indigenous populations in urban centres.
Budget 2021
ReNew Canada: Let's look back to late April when Deputy Prime Minister and Minister of Finance, Chrystia Freeland, released Budget 2021: A Recovery Plan for Jobs, Growth, and Resilience. How instrumental were you in helping to firm up the various investments? Is $17.6 billion sufficient to achieve a green recovery toward a net-zero emission economy by 2050?
Catherine McKenna: By making targeted investments in transformational technologies, we can ensure that Canada benefits from the next wave of global investment and growth. Investing now in areas such as clean fuels and carbon capture will foster well-paying middle-class jobs now and for many years into the future. 
I advocated for significant investments in clean infrastructure, which is the biggest driver or economic growth and jobs. Additionally, I also advocated for making the investments we need, in public transit, planting trees, retrofits, and the CIB's 
$10 billion dollar Growth Plan.
That is why we propose a historic investment of a further $5 billion over seven years, starting in 2021-22, in the Net Zero Accelerator. The Net Zero Accelerator, launched in the government's strengthened climate plan last December, will help build and secure Canada's clean industrial advantage. By investing in decarbonizing large emitters, transforming key sectors—from steel and aluminium to cement—and accelerating the adoption of clean technology across the economy—for example, the auto and aerospace sectors—the Net Zero Accelerator will spur Canada's shift to innovative net-zero technologies and attract the large-scale investments needed to meet our goal of net-zero by 2050. It will also help Canadian firms grow and create the jobs of our low-carbon future.
Indigenous partnerships
ReNew Canada: The budget also provides an investment of more than $18 billion to help close the gaps between Indigenous and non-Indigenous peoples. In our recent INFRAIntelligence discussion on funding Indigenous megaprojects, we heard from Sharleen Gale, Chief of the Fort Nelson First Nation and chair of the First Nations Major Projects Coalition. Gale advocates that First Nations need to be involved as owners in order to use revenue streams to raise the status of Indigenous communities. How is the federal government making sure that infrastructure investments through the ministry, and the Canada Infrastructure Bank, are meaningful and that Indigenous Peoples are treated as equitable partners?
Catherine McKenna: Many communities in the North rely on diesel or other emissions intensive sources of energy, which not only contribute to climate change but also pollute the air. Indigenous Peoples are taking economic development in their own hands. They're finding low-emissions solutions to build the clean energy future we need and we are supporting communities transitioning to clean energy and making the air cleaner and healthier.
I have instructed the CIB to establish a new investment target of $1 billion for Indigenous infrastructure projects in full partnerships with Indigenous Peoples and that benefit them across the five priority areas (green infrastructure, clean power, broadband, public transit, and trade and transport). The CIB is already active in projects that include Indigenous partners, including Oneida Energy Storage with the Six Nations of Grand-River, and the Inuit-led project the Kivalliq Hydro-Fibre Link between the government of Nunavut and Manitoba. Meaningful partnerships with Indigenous communities are the only way to maximize the benefits of investments, advance Reconciliation, and improve the infrastructure deficit. Last month, the CIB launched the Indigenous Community Infrastructure Initiative to provide loans of at least $5 million for up to 80 per cent of total project capital cost; this will support community-based projects that provide a service and a direct benefit to an Indigenous community or communities to help to close the infrastructure gap.
Progress on procurements
ReNew Canada: Let's talk timelines. After a year of negotiations and partial procurements the federal government recently made the largest investment in public transit in the Greater Toronto Area's history, as we previously mentioned. How quickly are shovels going to get into the ground to complete the various subway lines and extensions promised?
Catherine McKenna: I've been focused on shovel in the ground projects.  I know Mayors love hearing that, so do Ministers. We have many shovels and the good news is that a lot of them are going into the ground. It will help kick-start the economy, create thousands of jobs during construction, which can begin immediately, and over the lifetime of the project, and drive billions in investment over the lifetime of the system—while building cleaner more inclusive communities.
The Greater Toronto Area's historic $10.4 billion in funding will go towards the four shovel ready transit projects in Toronto—the Ontario Line, the Scarborough Rapid Transit replacement, the Eglinton Crosstown LRT, and the Yonge-North subway extension where procurement are underway. The Hamilton LRT investment is the only shovel ready major transit project in Hamilton, which means construction can begin and jobs can be created immediately.
ReNew Canada: You often state that infrastructure policies should perform "triple duty." What are the key policies you are employing to effectively address this equation and help Canada build back better?
Catherine McKenna: Smart investments require thoughtful planning, in order to ensure that every public dollar spent on infrastructure achieves triple benefits: creating jobs and economic growth, fighting climate change and fostering resilience, and building more inclusive communities. We design our programs to achieve those outcomes. I have launched the engagement to help shape Canada's first National Infrastructure Assessment. The Assessment will be key to fostering Canada's long-term growth and competitiveness, driving to net-zero emissions, increasing the resiliency of our infrastructure to a changing climate, and to improving quality of life for all Canadians. It's time to think big again and build the Canada we want in 2050.
ReNew Canada: There has been criticism from certain industry associations that infrastructure construction funds for state of good repair are not flowing quickly enough from the federal government to adequately support economic recovery initiatives, particularly in Ontario. Are there specific steps your team is taking to deduce how to address challenges facing infrastructure development and maintenance sooner than later?
Catherine McKenna: We're making historic investments in cleaner water, better transit, more efficient buildings, more accessible high-speed internet—and the fact of the matter is that almost 96 per cent of all projects we've funded are underway. Put another way, more than 19 of every 20 funded projects has begun. We're creating new ways to connect our communities, move more efficiently and sustainably with electrified transit, and extend clean energy to power rural and Northern Canada. Since last March and the start of the pandemic we have approved over 3,000 projects, representing a federal investment of over $4 billion—all this in a little more than 12 months under the largest program led by my department, the Investing in Canada Infrastructure Program.
ReNew Canada: Thank you for your time. Do you have any closing remarks for ReNew Canada readers?
Catherine McKenna: Let's continue to think ambitiously and build the future we want for Canada—prosperous, clean, and inclusive.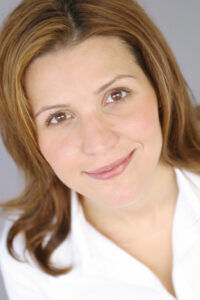 Connie Vitello is a regular contributor to ReNew Canada and editor of environmentjournal.ca.
[Note: This article initially appeared in the July/August 2021 edition of ReNew Canada magazine.]