As part of a Cabinet shuffle on June 18, 2021, Ontario Premier Doug Ford made some key changes, including appointing new ministers to the environment and natural resources portfolios.
"With 21 per cent of adults now fully vaccinated as Team Ontario sets new records in daily shots, we can be confident that the worst of the pandemic is behind us," said Ford. "As we continue our work to rebuild and support Ontario's health system, our renewed team is well positioned to deliver on the priorities that matter to Ontarians, including getting more people back to work, making life more affordable, supporting businesses and job creators and building transit infrastructure."
David Piccini is now Minister of Environment, Conservation and Parks, replacing Jeff Yurek, and Greg Rickford assumes a merged role as Minister of Northern Development, Mines, Natural Resources and Forestry, and remains Minister of Indigenous Affairs. Former Minister of Natural Resources, Forestry and Energy John Yakabuski is now out of caucus.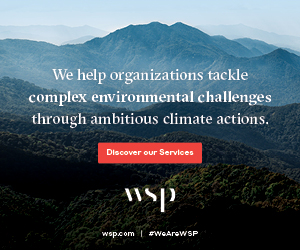 David Piccini, Ontario's new Minister of Environment, Conservation and Parks.
Piccini was elected to the Legislative Assembly of Ontario in the 2018 provincial election. He represents the riding of Northumberland-Peterborough South. He is formerly a member of the Standing Committee on Finance and Economic Affairs and served as the Parliamentary Assistant to the Minister of Colleges and Universities, positions he held since his election.
With eight years of experience in government, Piccini began his career with the Federal Public service, first as an International Market Analyst at Agriculture Canada, then as a Policy Advisor at Service Canada. Following his time in the public service, he then took a position in the Office of the Minister of International Trade, where he contributed to key trade files, including the Canada-Europe Free Trade Agreement.
"Looking forward to serving the people of this province in this exciting new role & to protecting our environment for generations to come," said Piccini in a Twitter post. He added that he will continue work on projects like the Great Lakes Plastic cleanup initiative.
Greg Rickford takes on a merged role as Ontario's Minister of Northern Development, Mines, Natural Resources and Forestry, and Minister of Indigenous Affairs.
Rickford represents the riding of Kenora-Rainy River. His new role managing northern and economic focused ministry is expected to enhance development potential and sustainability in the North. He previously served as Minister of Natural Resources and as Minister of State for Science and Technology. He was elected to the House of Commons in the 2008 federal election.