The Partners in Project Green (PPG) recently presented PPG Connect: Managing the Plastics Lifecycle – Getting to Zero Plastic Waste, a webinar to discuss the important issue of plastics pollution and efforts to divert, recycle and reuse plastic streams. The PPG received many questions for John Coyne, vice president of External Affairs and Sustainability for Unilever Canada Inc. and co-chair of PPG's executive management committee.
Coyne is well known for his leadership in corporate sustainability. He is a passionate activator of the Unilever Sustainable Living Plan and Compass Unilever's strategy to grow the business, reduce its environmental footprint and increase its positive contribution to society. Coyne is also executive chair of the Board of Canadian Stewardship Services Alliance, Inc. and Recycle BC and is a director of Evergreen. In addition, he is co-chair of the Circular Economy Leadership Coalition.
Q&A with John Coyne: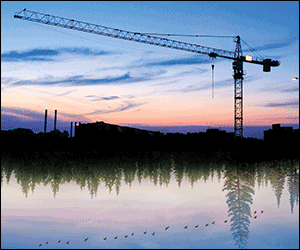 1: If plastic is cheap to begin with and with declining oil prices, is it economically feasible for companies to process and sell recycled materials if they end up being more expensive than virgin plastic?
Unilever has not backed away from its commitments to a 50 per cent reduction in virgin plastic packaging and a minimum of 25 per cent Post Consumer Recycled plastic (PCR) in all our plastic packaging.  Both these commitments will drive an increase in our use of recycled resin and we acknowledge that at various times as we pursue these goals, there may be a cost premium on recycled resin (versus virgin resin) but we will continue to pursue our plastics sustainability commitments because it is the right thing to do. Many market factors need to be considered and innovations will be facilitated with continued and expanding commitments from businesses.
2: With the rise of consumer interest around zero waste lifestyles we have seen a growth in interest for shopping in bulk and refilling reusable containers at store. Is Unilever participating in any pilots related to selling their personal hygiene (like shampoo) brands in a refill offering?
Unilever is actively working on new ways of distributing products to consumers in refillable, reusable containers and consider this to be a period of test, learn and refine.
There are several test projects currently underway:
Unilever is an active participant in the LOOP program in a number of cities in Europe and the US where consumers are delivered products in refillable containers which are then returned for reuse.  LOOP has not yet rolled out in Canada.
Unilever has partnered with Algramo in Chile and is piloting an app-powered, intelligent dispensing system that uses electric tricycles to deliver products to people's homes where product is dispensed into their own refillable containers.
There are also pilot projects taking place in Vietnam, Mexico and Indonesia with various formats of "refillery" stations where shoppers can dispense our products into their own reusable containers.
3: Many state that due diligence on plastics and waste management should primarily be the manufacturer's responsibility, not the consumer's; i.e. manufacturers are responsible for the product packaging from cradle to grave, and should ultimately pay the costs. What is your opinion on this?
Unilever supports full producer responsibility models where producers design packaging with its end of life management in mind and take responsibility for the collection and management of that material once it is disposed of by the consumer.  Unilever has been a vocal advocate for full producer responsibility programs in Canada where producers assume responsibility for both the financing and the management of the recycling system in the interests of both environmental and financial efficacy.
We remain reliant on consumers to make informed choices with the products they purchase and how they dispose of any residual packaging. We encourage consumers to participate in a system where packaging can be managed efficiently and effectively both by choosing products in recyclable packaging and by putting that material in the right recycling container when they are done with it.
Additional Resources:
People Power Challenge:PPG's 6th annual employee engagement program will launch in August, with activities and resources to keep your team engaged and focused on sustainability. Contact Joel Longland at longland@trca.ca for further details.
Material Exchange:This PPG program matches companies with other businesses or community groups to rescue unneeded materials. Currently putting out a special request for fabrics on behalf community mask-making groups. Contact Connie Choy at choy@trca.ca for further details.
Microplastics Webinar:Microplastics – Tiny but Dangerous is an introduction to the topic of microplastics and how they can affect the health of our ecosystems. The webinar will take place on Wednesday May 20, 2020 at 12:00 p.m.
For further information on Partners in Project Green, click here.
Interview and featured image published with permission from PPG.