Public Services and Procurement Canada (PSPC) has awarded WSP Golder a contract for Regulatory Support Services for the Faro Mine Remediation Project.
When it was in operation, the Faro Mine was one of the largest open pit lead-zinc mines in the world. When the mine was abandoned in 1998, 70 million tonnes of tailings and 320 million tonnes of waste rock were left behind. The project has a physical footprint of approximately 25 square kilometres, or roughly the same size as the city of Victoria, British Columbia.
In 2018, the Government of Canada took over the responsibility for the care and maintenance of the site. Since then, several actions have been taken to mitigate the risk that the site presents to the surrounding environment, including the re-alignment of the North Fork of Rose Creek.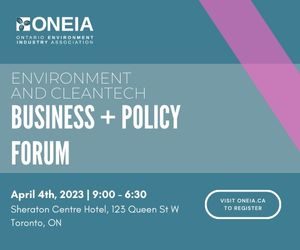 "This complex remediation project represents one of the worst contaminated historic mine sites in all of Canada but by working together with our project, community, and government partners, we can positively contribute to the remediation of the Faro Mine site," said Neil McQuitty, senior vice president of Earth and Environment, BC and Yukon, WSP Golder.
According to information issued by PSPC, the work being conducted by the WSP Golder team mainly consists of supporting Crown-Indigenous Relations and Northern Affairs Canada through the Yukon Environmental and Socio-Economic Assessment Board process with the screening, reporting and decision phases. The contract will also address the application and review process of a Water Licence and Fisheries Act Authorization for the remediation of the site.
"This new contract allows our team to continue to build on the excellent work that has already taken place to ensure that toxic materials from the site do not impact the surrounding communities and habitats. These new contracts issued by the federal government will allow all parties to work together towards the environmental management of the property," said Andy Haynes, senior vice president of Mining at WSP.
A key aspect of the Faro Mine Remediation Project has been on-going consultation and engagement with Ross River Dena Council, Liard First Nation, Selkirk First Nation, the town of Faro and other interested parties. The project team is keeping these groups informed and involved.
Through an on-going nation-to-nation dialogue, the Faro Mine Remediation Project will continue as a partnership with local First Nations. There is a commitment to provide training and jobs for local First Nations and other Yukoners ranging from specialized services to general labour.
For further information, click here.
Featured image credit: Government of Canada.