Marco Grigio has been named the Ontario Conservation Officer of the Year for 2019. Grigio, a resident of Thunder Bay, has served the people of Ontario for more than 25 years.
"I congratulate Officer Grigio on receiving this award, and I thank him for his many years of service to ensure Ontarians can enjoy our natural resources for generations to come," said John Yakabuski, minister of natural resources and forestry. "His vast experience in the field has provided valuable insight to help the ministry develop policies and procedures to help keep officers safe, while maintaining effective operations. His professionalism, honesty, integrity, and tireless work ethic make him an excellent choice for the Ontario Conservation Officer of the Year."
Officers are nominated for the award by their peers and chosen by a committee made up of officers, representatives of the Ontario Conservation Officers Association, and ministry managers.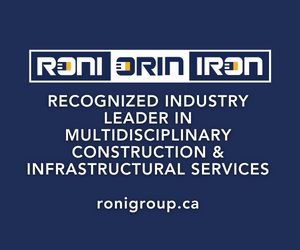 In addition to his regular field duties as a conservation officer, Marco Grigio spent many years as a defensive tactics instructor. He has been a leader in the Ministry of Natural Resources and Forestry and OPP Basic Marine Training program since 2009. He has been a contributor to the development of the new ministry Working on Water Standard Operating Procedure for Small Vessels and the Marine Safety Committee.
In addition to Marco's professional successes, he has volunteered countless hours to the Thunder Bay hockey community, where he has been instrumental in helping the Thunder Bay Kings AAA hockey organization maintain its reputation of excellence.