The annual Global Cleantech 100 list was recently released by the Cleantech Group, a San Francisco-based research organization that aims to showcase significant contributions to the worldwide cleantech industry. This year the list features 12 Canadian companies, including ventures to reduce emissions and promote environmental sustainability.
"We start 2023 with a series of headwinds and challenges to navigate–a war in Europe with impacts on global energy markets, on supply chains, and on geopolitical collaboration and trust levels that cannot be overestimated; a recessionary economic environment, underpinned by rising costs of accessing energy and other critical enablers of the global industrial economy; and a COP that did little to keep the 1.5 degrees mitigation dream alive," writes Cleantech Group CEO Richard Youngman.
"This is the backdrop against which we proudly present the 2023 Global Cleantech 100, our 14th annual edition. We salute not only these 100 companies, but all the thousands beyond, who are fighting the good fight."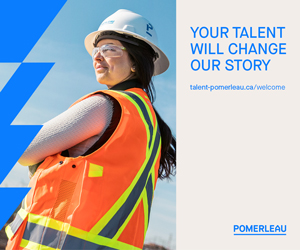 According to Youngman, "it's not all doom and gloom." He says this Global Cleantech 100 edition is remarkable for the number of businesses in it who represent solutions for some of the hardest of decarbonization challenges (e.g., cement, steel, aviation, and shipping).
The Canadians on the list include the following:
Eavor, a closed-loop, conduction-only geothermal energy solutions Canada
Ekona, a production process for industrial-scale hydrogen, clean power and pure CO2 Canada
E-zinc, zinc reactor technology which stores electricity in zinc metal for large-scale energy storage
Hydrostor, An underwater adiabatic compressed air energy storage system
Moment Energy, Recycler of retired electric vehicle batteries into clean, affordable energy storage
GaN Systems, gallium nitride (GaN) semiconductors for more efficient electronics
Ionomr Innovations, durable anion-exchange membrane for fuel cells, fuel production and metal recovery
Mangrove-Lithium, a modular platform for the cost-effective production of battery-grade lithium hydroxide
Carbon Upcycling, technology for sequestering CO2 gas into a solid form within concretes, plastics and coatings
GHG Sat, satellite-based remote sensing technology for detection of greenhouse gas emissions from industrial facilities
Apani, AI-powered water treatment operations and management software
Svante, energy-efficient technology for capturing carbon dioxide from industrial sources
The 2023 Global Cleantech 100 by the numbers:
19 countries represented in the 2023 Global Cleantech 100 Companies
$12.8 billion raised by Global Cleantech 100 companies since their founding
$6.7 billion is the total raised by Global Cleantech 100 companies in 2022
$98 million is average equity round in 2022
The cleantech sectors represented include:
·        Agriculture & Food
What will drive the transformation of agriculture and food over the next decade? Alternative proteins, crop and soil science, and biological inputs are leading the way.
·        Enabling Technologies
As remote and online working becomes the new normal maintaining and securing assets and systems across the globe will become more important event as the need to reduce carbon increases.
·        Energy & Power
Strong next generation renewable companies in hydrogen, heating and cooling and energy storage reflect a plea for meaningful decarbonization across grids, throughout industries and for consumers.
·        Materials & Chemicals
Hard-to-abate industries including steel production, cement and concrete, chemicals and plastics are gaining the attention of both investors and innovators. Industrial biotech and battery materials are also gaining traction.
·        Resources & Environment
The market for emissions monitoring, reporting and verification tools and carbon offsets has ballooned in 2021 as the business and finance industries began to grapple with their climate change commitments and climate risk.
·        Transportation & Logistics
Innovation is moving away from passenger cars to capture emerging opportunities in other transport sectors and infrastructure. We also see rising innovation in supply chain technology, EV batteries and other components, fleet management and advanced air mobility.
Chubb, the world's largest publicly traded property and casualty insurance company, has been the headline sponsor of the annual Global Cleantech 100 program for 10 consecutive years.
Next week the Cleantech Group will present Cleantech Forum North America in Palm Springs, on January 23-25, 2023. The forum provides an annual opportunity for all of the North American innovation ecosystem to get together.
This year's theme, From commitments to actions: the sprint to net zero is expected to inspire a research-led agenda where experts discuss the big ideas with the power to deliver a cleaner, cooler world.
Featured image credit: Ionomr Innovations.