Shortly after he was sworn into office yesterday, U.S. President Joe Biden signed an executive order to revoke the permit that would allow the Keystone XL pipeline expansion project to continue.
The TC Energy Corp. expansion project involved the development of a 1,930-kilometre pipeline for up to 830,000 barrels of oil a day from Alberta to Nebraska. The project was expected to cost US$8 billion.
According to the executive order published on the White House website, the State Department and Biden determined that the significance of the proposed pipeline for our energy security and economy is limited, and that the United States is prioritizing the development of a clean energy economy.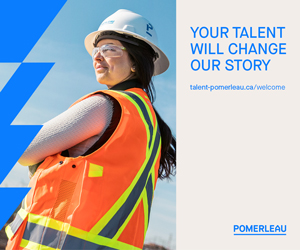 Meanwhile, Prime Minister Justin Trudeau also issued a statement on the project, pointing out that Canada is the single-largest supplier of energy to the United States, contributing to U.S. energy security and economic competitiveness, and supporting thousands of jobs on both sides of the border.
"I look forward to working with President Biden to reduce pollution, combat climate change, fight COVID-19, create middle class jobs, and build back better by supporting a sustainable economic recovery for everyone," stated Trudeau, who is discussing the decision with Biden today.
TC Energy has suspended work on the project and is planning to eliminate more than 1,000 construction jobs related to the expansion project.
The company had earlier warned that blocking the project would lead to the layoffs of thousands of union workers building the pipeline, including Indigenous workers who had formed ground-breaking agreements.
Earlier in the week the company also announced that it committed to achieving net zero emissions across the project operations when it is placed into service in 2023 and has committed the operations will be fully powered by renewable energy sources no later than 2030.
"Since it was initially proposed more than 10 years ago, the Keystone XL project has evolved with the needs of North America, our communities and the environment," said Richard Prior, president of Keystone XL. "We are confident that Keystone XL is not only the safest and most reliable method to transport oil to markets, but the initiatives announced today also ensures it will have the lowest environmental impact of an oil pipeline in terms of greenhouse gas emissions. Canada and the United States are among the most environmentally responsible countries in the world with some of the strictest standards for fossil fuel production."