Montreal, Quebec-based Power Sustainable Capital Inc., a global multi-platform asset manager, announced the launch of the Power Sustainable Energy Infrastructure Partnership, an investment platform with an initial $1 billion dedicated to the renewable energy sector.
Power Sustainable is joined by a group of select founding partners led by Desjardins Group, including Great-West Lifeco, National Bank of Canada and Après-demain SA.
Together the companies are creating an investment platform with broad project development expertise and operating capabilities in renewable energy. Through Potentia Renewables and Nautilus Solar Energy, two wholly-owned subsidiaries of Power Sustainable and leading integrated owner-operators of high-quality renewable energy assets, the partnership will invest in the development, construction, financing and operation of renewable energy assets across North America.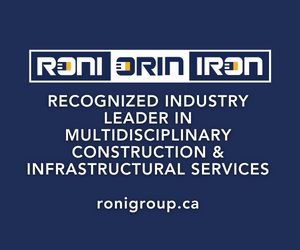 "This is a landmark moment for Power Sustainable, and the first of several projects we intend to bring to the sustainable investment marketplace in the coming years. This new and unique partnership approach leverages decades of sound investment practices and is a true alignment of convictions from all parties involved. I look forward to this collaboration with our co-investors on this exciting journey," says Olivier Desmarais, chairman and CEO of Power Sustainable.
The partnership's existing and future investments in large multistage renewable energy projects will adhere to sustainable guiding principles and contribute to the transition to a low-carbon global economy.
"Sustainable development is in Desjardins Group's DNA," says Guy Cormier, president and CEO of Desjardins Group. "With this major investment in green infrastructure in Canada and the US we show our commitment to the fight against climate change. It is our largest participation in wind and solar farms to date. I am particularly proud of this Desjardins Group's investment to contribute to a lower-carbon environment. We can go further together."
The Power Sustainable Energy Infrastructure Partnership will be led by co-managing partners Pierre Larochelle and Pierre-Olivier Perras. Before joining Power Sustainable, Larochelle was president and CEO of Power Energy Corporation (a subsidiary of Power Sustainable). Perras first joined Power Energy in 2019 after over 20 years at BMO Capital Markets, where he held various leadership positions including, in his last role, head of the Power, Utilities and Infrastructure Investment Banking group.
For further information on this renewable energy platform, click here.