On June 18, a significant announcement was made by member of parliament, Sean Casey, representing the Honourable Jonathan Wilkinson, minister of natural resources, alongside Scott Pearce, president of the federation of canadian municipalities (FCM). They revealed a substantial investment of $1,886,000 aimed at bolstering two projects in Prince Edward Island through the Green Municipal Fund (GMF).
"P.E.I. has seen first-hand the effects of climate change, and Islanders are understandably concerned. This investment will help to reduce greenhouse gas emissions, increase energy efficiency and contribute to P.E.I.'s ambitious target of net zero by 2040. Thank you to the City of Charlottetown and the Town of Stratford for finding innovative ways to keep our Island thriving for generations to come." Said Sean Casey, MP for Charlottetown, Prince Edward Island
The City of Charlottetown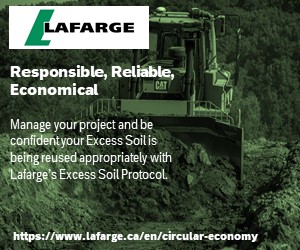 Charlottetown received $1,856,000 (a $242,000 grant and $1,614,000 loan) for a turnkey energy retrofit of its city hall, fire hall, and West Royalty Community Centre. The upgrade will ensure energy savings. Building managers can also remotely control systems using new networked smart technology, a first on Prince Edward Island. The initiative is projected to save almost $90,000 annually in operation costs and reduce energy use by 30%.
The Town of Stratford
The Town of Stratford was granted $30,000 to create a greenhouse gas reduction plan. The plan aims to address energy consumption and pave the way for a more sustainable future targeting five key areas: 
Land use

Transportation

Buildings

Infrastructure

Energy supply
These initiatives exemplify how the GMF consistently advances transformative environmental projects at the community level. Administered by the FCM and supported by the Government of Canada, GMF efficiently aids local governments in adopting sustainable practices.
Achieving Canada's ambitious goal of net-zero emissions by 2050 can only be possible when this type of investment in job-creating initiatives is made. Embracing climate change adaptation allows us to construct communities and economies that can prosper for generations ahead, fostering a sustainable and thriving future. 
Featured image credit: unsplash