Foundational flaws across key pillars of Canada's forest and climate policy jeopardize its ability to meet its climate and nature commitments. That's the key message of a new audit report by the federal Commissioner on Environment and Sustainable Development Jerry DeMarco.
The report indicates that Canada is failing to clearly report on industrial logging's climate impacts, and that its flagship Two Billion Tree program compromises the country's climate and biodiversity goals.
The audit follows years of repeated calls by scientists and health and environment groups, urging Canada to accurately and transparently report logging emissions.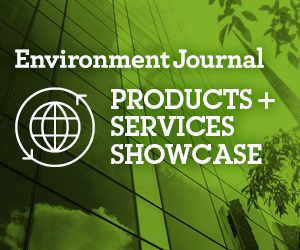 In a key passage, the report states that "Natural Resources Canada and Environment and Climate Change Canada did not provide a clear and complete picture of the effects of Canada's greenhouse gas emissions from forests….This makes it difficult for decision makers to use the information to guide policy decisions and for Canadians to hold government to account."
"The Commissioner's report reinforces the conclusion that the Trudeau government has so far refused to heed: that its continued failure to acknowledge the significant greenhouse gas footprint of industrial logging is breeding biased, counterproductive climate policymaking," said Jennifer Skene of the Natural Resources Defense Council (NRDC). "With time running out for forests and climate, the government should act quickly on the Commissioner's call for an independent expert review and to address the gaps in reporting of logging sector emissions."
While Canada reports forest-wide greenhouse gas emissions as below zero in 2021, a report released last year by Nature Canada and NRDC found that net logging emissions on their own were approximately 75 megatonnes, roughly equivalent to emissions from Canada's oil sands operations. However, the government has not acknowledged this impact nor factored it into its policymaking, leaving a significant hole in its climate strategy.
The Commissioner also revealed that Canada's Two Billion Trees program will fail to meet its objectives unless significant changes are made:
"It is vital that Canada be transparent and consistent in ensuring that tree planting projects advance both climate and biodiversity objectives, while also creating new permanent forest cover in Canada," said David Wallis of Nature Canada. "To date, Natural Resources Canada has failed to ensure that trees planted remain in the ground over the long term. It has also not ensured that planting projects meet key requirements for biodiversity."
The report found that 14 per cent of trees planted were in plantations consisting of a single species, which do not meaningfully contribute to biodiversity goals and are more susceptible to disease.
To read the complete audit report, click here. For related reading, click here and here.
Featured image credit: Nature Canada.