Through new initiatives, the Government of British Columbia is taking action to prevent plastic waste from polluting communities, shorelines and ending up in landfills.
"People have been consistent and vocal about the need to take serious action now on plastic waste and pollution, and we have heard the message loud and clear," said George Heyman, B.C.'s Minister of Environment and Climate Change Strategy. "Even in the face of current economic downturns, local governments and businesses have told us they remain committed to preventing millions of single-use plastic products from damaging the environment, polluting B.C.'s waters, harming wildlife and increasing costs for taxpayers."
As part of the new set of steps, the province is moving to approve bylaws banning single-use plastics for the municipalities of Richmond, Victoria, Saanich, Tofino and Ucluelet, clearing the way for those communities to implement their bans. The province will also consider other bylaws as they are submitted.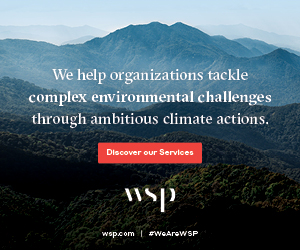 The province is also laying the groundwork to allow local governments to ban certain types of plastic products by proposing to draft a new regulation under the Community Charter. This would allow local governments to ban single-use plastics, including shopping bags, plastic straws and polystyrene foam take-out containers, without requiring provincial approval.
"Every measure that prevents plastic from entering our ocean or removes it from our coasts and ocean is important," said Chloé Dubois, president, The Ocean Legacy Foundation. "Policy measures like these are a crucial next step. I am thrilled to see our coastal communities lead the way with single-use plastic bans, as well as provincial regulations and policy supporting these and other laudable efforts to help reduce the estimated eight million tonnes of plastic that, on a global scale, enter the world's ocean each year."
More than 35,000 responses to the CleanBC Plastic Action Plan engagement highlighted the need to move toward province-wide bans on certain products.
Other waste recovery initiatives underway:
a legal framework to allow for provincial bans on single-use items, such as straws, take-out containers, shopping bags and other priority items;
expansion of the number of single-use products to be recycled through industry-funded residential recycling programs, including plastic cutlery, sandwich bags, stir sticks and other items;
exploring the addition of recycling programs for materials such as mattresses, electric-vehicle batteries, propane canisters and more;
improvement of the recycling of packaging in the industrial, commercial and institutional sector;
seeking feedback on how to address lost fishing gear that pollutes oceans and shorelines;
working with Encorp Pacific (Return-It) to introduce a minimum 10-cent deposit on all beverage containers; and,
adding, for the first time, milk and milk-alternative containers to the deposit and refund system.
"The changes to the B.C. Recycling Regulation reinforce B.C.'s leadership in protecting the environment and extended producer responsibility performance in Canada," said Allen Langdon, president and CEO, Return-It. "These changes provide additional incentives and we encourage all British Columbians to participate by returning their beverage containers for recycling to improve recovery and keep plastics and other beverage containers out of our landfills, oceans and waterways. We commend the B.C. Ministry of Environment for its leadership."
B.C. is currently a leader in creating extended producer responsibility (EPR) recycling programs, with more programs than any other jurisdiction in North America. The 22 industry-led EPR recycling programs covering 14 different product categories of consumer products, such as packaging, electronics and electrical products, residual solvents, beverage containers, tires and household hazardous wastes.
To read The CleanBC Plastics Action Plan click here. https://cleanbc.gov.bc.ca/plastics
To learn more about the industry-led blue box program, click here. https://recyclebc.ca/
Featured image: George Heyman, B.C.'s Minister of Environment and Climate Change Strategy announces new waste recovery initiatives to recover plastics pollution.