QUEST, a national non-government organization that works to accelerate the adoption of efficient and integrated community-scale energy systems in Canada recently announced Dale Beugin, Ron Clark, Senator Marty Klyne, Karen Lockridge, and Morgan McDonald as five new additions to its Board of Directors, as well as the departure of Marta Kelly and Larry Sault.
These new additions to the board possess experience in diverse and progressive industries that complement the realization of smart energy communities. Convening multiple perspectives from a diverse group was key in QUEST's board selection process.
"Over the years the board of QUEST has benefited from the contributions of several passionate and committed members including both Larry Sault and Marta Kelly who recently stepped down and whom we wish to thank for their service," said Michael Cleland, chair of the board. "With today's announcement we are saying welcome aboard to five new members from a variety of backgrounds and locations in Canada with the knowledge and skills that will be needed to guide QUEST at this vital time of economic and energy renewal in Canada."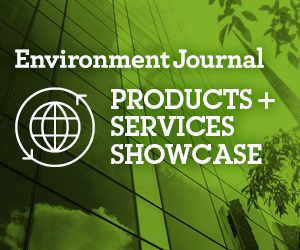 Possessing expertise on sustainable investment, economics, current affairs, law and high performance construction, the critical perspectives these accomplished members bring to the table will be key to tackling the complex challenges that arise with implementation of smart energy communities.
Dale Beugin is the vice president of research and analysis at the Canadian Institute for Climate Choices. An expert in environmental economics, policy and technical communications, he now leads the Institute's work in developing rigorous analysis and practical climate policy advice for governments across the country. Beugin was former executive director and research director of Canada's Ecofiscal Commission, and has notably worked with the National Round Table on the Environment and the Economy as policy advisor.
Ron Clark is a partner at Aird & Berlis LLP law firm based in Toronto, Ontario. Having advised numerous clients through the historical and institutional development of the energy market in Ontario, the energy side of his practice involves counselling stakeholder groups, retailers, distributors and generators on legislative and policy matters relating to electricity markets. Clark is listed as a "Leading Lawyer" in the area of Energy (Electricity) by Energy: Power by The Legal 500 Canada, The Canadian Legal Lexpert Directory, and a top practitioner in Energy, Power (Transactional) by Chambers Canada: Canada's Leading Lawyers for Business respectively.
Marty Klyne has been serving in the Senate of Canada since September 2018. Prior to the Senate, he acted as CEO, COO and executive vice president of several major organizations including the RCMP Heritage Centre, SaskNative Economic Development Corporation, Regina Leader-Post, and MAACO Systems Canada. Senator Klyne, who also currently sits on the Board of Directors for FHQ Development Ltd, has also served on several boards and committees in Saskatoon and been the recipient of multiple awards including the Queen Elizabeth II Diamond Jubilee Medal.
Karen Lockridge is director of Environmental, Social and Governance (ESG) Investing at Canada Post Corporation (CPC) Pension Plan. Named one of Canada's Clean 50 leaders in the field of sustainable capitalism in 2019, she is responsible for developing and implementing the CPC Pension Plan's ESG investment strategy and risk management framework. Prior to joining Canada Post, Lockridge was a key contributor to the "Investing in a Time of Climate Change – The Sequel" research report, and co-authored "Building a Bridge to Sustainable Infrastructure" and "Crossing the Bridge to Sustainable Infrastructure Investing" during a 25-year long career with Mercer.
Morgan McDonald works on high performance buildings and process innovation with Ledcor Construction. He leads Ledcor Construction's Innovation Lab and Ledcor Renew, which supports commercial and institutional building owners in understanding the financial and technical feasibility of high-performance projects for both new construction and retrofit. McDonald has a background in renewable energy, carbon finance, and sustainability education. He also volunteers with Living Future Vancouver and the Canada Green Building Council.
QUEST thanks Marta Kelly and Larry Sault for their contribution to the Board. Kelly and Sault served on the QUEST Board of Directors for one and three years respectively. Sault possesses over 30 years of dynamic leadership experience with Indigenous groups in economic development and climate change initiatives. Kelly was a founding member of Sustainable Saint John, and has worked extensively in finance, administration, and with energy efficiency projects across New Brunswick.
For further information: Visit the QUEST Board of Directors webpage