Today, the City of Toronto broke ground for the new North East Scarborough Community Recreation & Child Care Centre. The centre, which is located south of the Rouge National Urban Park, will be Ontario's first net zero energy and emissions community recreation facility. The building will also house the city's second net zero child care centre.
"The new North East Community and Child Care Centre is a City of Toronto facility of the future. This centre will help us meet Toronto's goal of becoming a net zero city while providing more child care opportunities for families in Scarborough," said Toronto Mayor John Tory. "We are proud to deliver a state of the art community centre and gathering place that specifically meets the needs of the very diverse neighbourhoods that surround it."
The building's leading-edge design employs innovative strategies to eliminate the use of fossil fuels, reduce overall energy consumption and incorporate on-site renewable energy systems. It will be 100 per cent electricity powered through a mix of solar photovoltaic panels on its roof and façade, as well as a parking lot canopy. Air handling units will improve heat recovery efficiency by 85 per cent.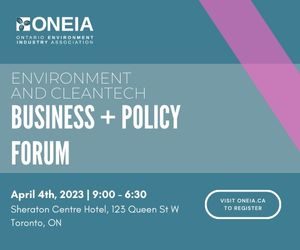 The centre was designed by Perkins&Will architects and is being constructed by Aquicon.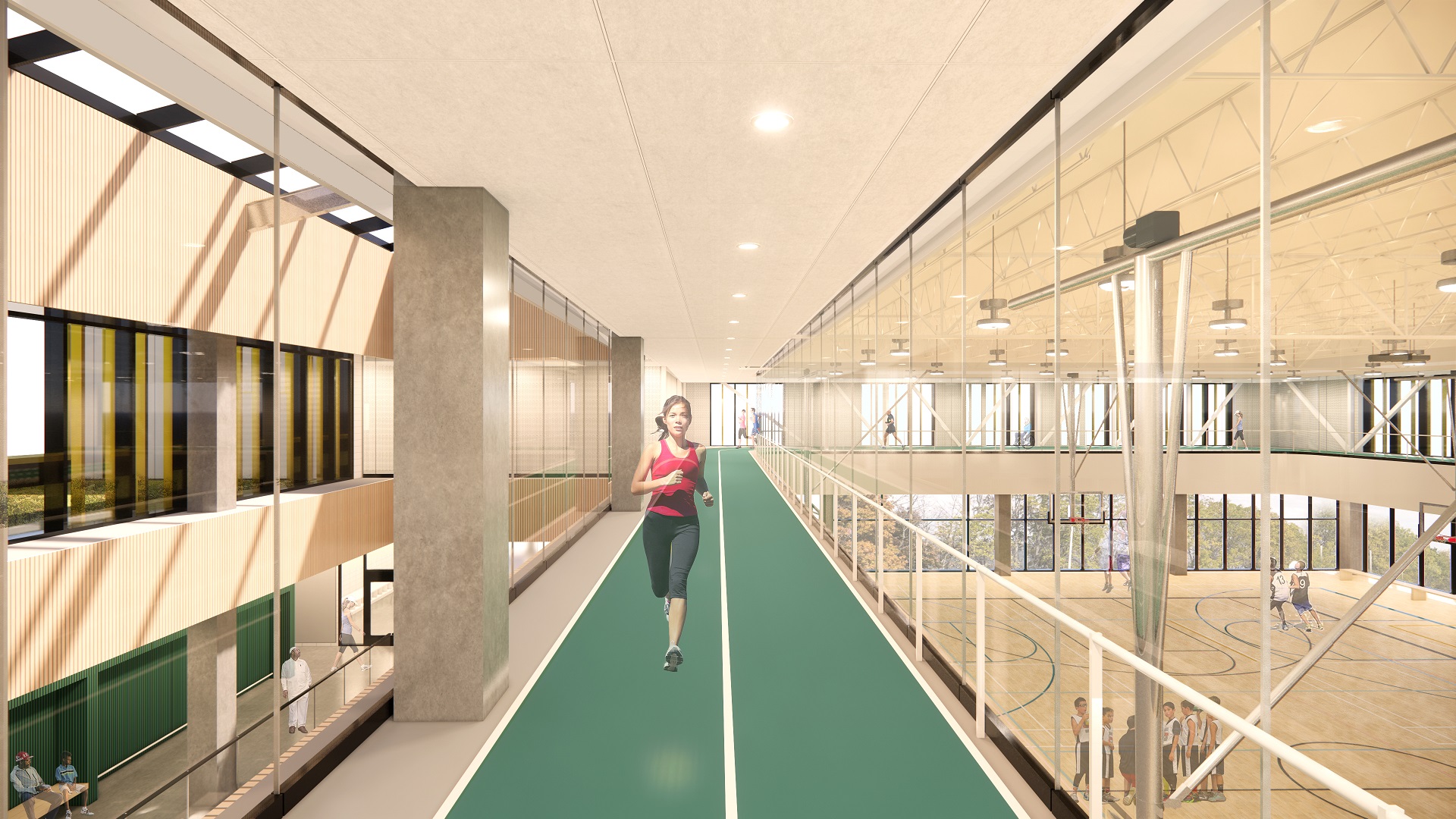 Visual rendering of the indoor track and gymnasium at the new North East Scarborough Community Recreation & Child Care Centre. Image credit: City of Toronto.
Outdoor green design is also an important component of the Centre's vision. In addition to the building featuring a biodiverse green roof terrace, Joyce Trimmer Park will be revitalized with new landscaping and park amenities. The landscape design will include the planting of 96 trees and native plant species to improve surrounding green space and surface water drainage. The park will feature a skateboard park, mini soccer field, basketball court, playground, splash pad, ample outdoor seating, a gathering area and public art works. For the outdoor features, the design team included PMA Landscape Architects.
The community centre amenities include a 25-lane swimming pool and leisure pool, a gymnasium large enough to accommodate an indoor cricket pitch, a teaching kitchen, and a dance and fitness studio. The child care centre will have 62 spaces available for infants, toddlers and preschool age children. The centre's playground will overlook a small ravine that travels up into the Rouge, complementing the naturalized look of the playground.
The centre is also aiming to become the first building of its kind in Ontario to achieve the Canadian Green Building Council's Zero Carbon Building Certification. Overall, the building will exceed the requirements set by Toronto Green Standard Version 3.
Buildings are the largest source of greenhouse gas emissions in Toronto today – mainly due to the burning fossil fuels for heating and hot water. Last December, City Council adopted the TransformTO Net Zero Strategy with a target to reduce GHG emissions in Toronto to net zero by 2040, 10 years earlier than initially proposed.
"I look forward to welcoming the city's first net zero greenhouse gas emission community centre to Scarborough – Rouge Park. The Centre will bring long-awaited recreational programming and child care to our community, while also helping the City reach its target of being net zero by 2040," said Councillor Jennifer McKelvie (Scarborough – Rouge Park), Chair of the Infrastructure and Environment Committee.
Featured image credit: City of Toronto.