Belgium-based Anheuser-Busch, the world's largest brewer with several locations in Canada, has set a goal to source all of its purchased electricity from renewable sources by 2025. The brewer recently announced that it is partnering with German renewables company BayWa r.e. in a record corporate solar power deal.
The brewer agreed to a 10-year virtual power purchase agreement (VPPA) for the supply of solar power from photovoltaic projects with a total generation capacity of almost 200 MW.
Anheuser-Busch is a member of RE100, a corporate leadership initiative for 100 per cent renewable electricity led by The Climate Group and the Carbon Disclosure Project (CDP) CDP, not-for-profit organizations that  works with business and government leaders around the world to address climate change and a the global disclosure system for a growing number of investors, companies, cities, states and regions to manage their environmental impacts.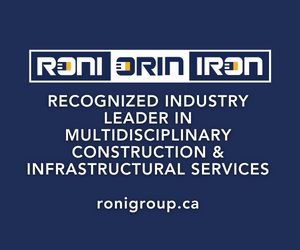 This agreement will make Anheuser-Busch, which brews popular beer brands Budweiser, Corona and Stella Artois, the largest corporate buyer of renewable electricity in the consumer goods industry. The new solar plants are expected to be running by March 2022.
"As a brewer, we rely on natural ingredients – water, hops, barley and yeast – to make our beers, so we know that sustainability is not just part of our business, it is our business," said Jason Warner, zone president for Europe at Anheuser-Busch. "From recycling carbon dioxide released in the brewing process to eliminating plastic from our packaging, we are constantly looking to not only reduce our environmental impact but to have a net positive effect."
Drawing on more than 25 years of experience in the photovoltaic market, and working with installers around the world, BayWa r.e. has relationships with leading manufacturers, and a wider range of high quality components from panels to inverters, and racking to storage.
"Consumers increasingly want to make 'green' choices with the products they buy. Leading brands, like Budweiser, are showing the way and we are proud to be supporting AB InBev in their own renewable energy transition," said Matthias Taft, CEO at BayWa r.e. "Corporations are the new driving force in this transition and, within the retail sector, it means consumers can help play a part in combating climate change through the buying decisions they make."
In Canada, the electricity used to brew Budweiser is covered by certified renewable electricity certificates (RECs). The purchase of RECs from Direct Energy helps electricity generators promote the continued development of renewable electricity sources, and displaces electricity generated from non-renewable sources like fossil fuels. The quantity of RECs is estimated to be approximately 25,870 MWh annually.
In British Columbia, home of the Creston brewery, Direct Energy provides RECs generated through biomass. In Alberta, Direct Energy will provide RECs from hydroelectric sources and is also looking at using wind power sources for the Edmonton brewery. In Central and Eastern Canada, Direct Energy is providing RECs sourced from hydroelectric generators in Quebec. The eligibility of the RECs for each brewery is based on guidance from Underwriters Laboratories (UL), which manages the ECOLOGO® certification.
For further information on BayWa r.e., click here.
For further information on Anheuser-Busch, click here.
Featured image from Budweiser.