Brookfield Asset Management Inc. plans to raise at least $7.5 billion for a new climate-focused fund, as the Canadian investment firm builds out an environmental, social and governance (ESG) business led by economist Mark Carney.
The Brookfield Global Transition Fund seeks to take advantage of accelerating interest in solutions to the global climate crisis, with a focus on renewable power and other investments that help reduce carbon emissions.
Carney, the former Governor of the Bank of England and Bank of Canada, recently remarked on the major investment potential as governments and corporations aim to reach net-zero, as part of the Bloomberg "Invest Talks" program.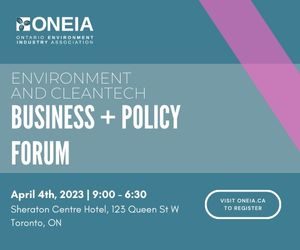 "Climate change is the biggest risk to the world, but when you turn it around, if you're part of the solution, it makes it the biggest commercial opportunity in the world," said Carney,  vice chairman and head of ESG and Impact Fund Investing at Brookfield. "We're going to rewire, so to speak, the entire global economy, consistent with net-zero.
Carney, who also serves as a special envoy to the United Nations on climate action and finance, said public opinion about climate change has pushed businesses and governments to make commitments to curb emissions faster.
According to Carney, there's no path to net zero without large capital investments in clean power. He says that about three-quarters of greenhouse gas emissions can be traced to the energy and power-generation sectors.
Estimates indicate that replacing fossil fuels with solar and other renewable sources of energy will require $3 trillion or more a year in capital investment for decades.
Brookfield Renewable Partners LP currently operates renewable energy assets with a capacity of about 19 gigawatts, the bulk of which is hydroelectric and wind.
Some say that Brookfield's new ESG strategy could eventually grow as large as the firm's real estate, infrastructure, and private equity businesses, valued at $575 billion.
The new fund will put money into green power generation, but the company also anticipates making investments that help industrial businesses cut emissions by changing production methods and making other efficiencies.
To watch the complete interview, click here.