Today Prime Minister Justin Trudeau has unveiled a new cabinet, after a substantial shuffle. Only seven ministers are retaining the same portfolios they had before being re-elected. Many others are moving, with major portfolios switching hands, while others are absent as new names join the cabinet. The cabinet has stayed large—with 38 ministers—signaling that the Liberal government is looking to be ambitious with their third mandate.
Steven Guilbeault becomes the new minister of environment and climate change. The former activist has been vocal about environmental issues throughout his career. Former environment minister Jonathan Wilkinson moves to the Natural Resources portfolio. The appointments are hopeful for environmentalists and green advocates calling on the federal government for more ambitious climate action.
The David Suzuki Foundation publicly congratulated the prime minister on appointing a cabinet that includes key ministers well-positioned to accelerate action on the twin crises of the climate emergency and biodiversity loss.  "[These] ministers now leading federal environmental portfolios know the subjects well. They'll be able to hit the ground running."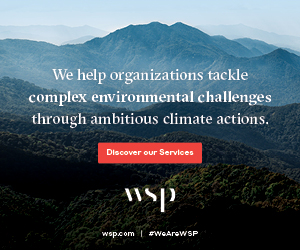 Guilbeault previously served as Minister of Canadian Heritage, since November 20, 2019. He represents the Quebec riding of Laurier–Sainte-Marie in the House of Commons. His appointment comes just days ahead of the United Nations climate change conference in Glasgow (COP26), which will draw leaders from around the world to discuss the climate crisis.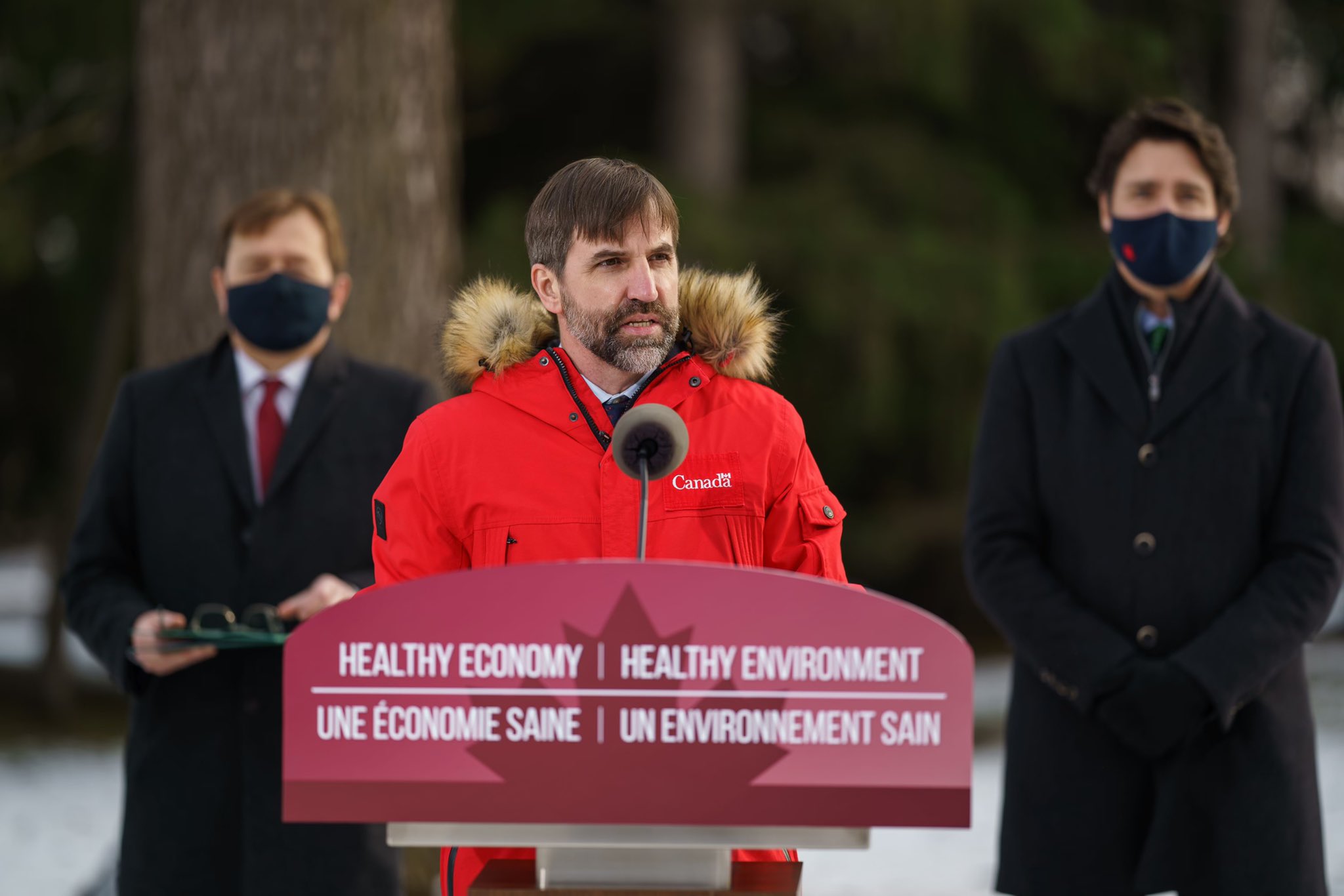 Steven Guilbeault with outgoing environment minister Jonathan Wilkinson (left) and Prime Minister Justin Trudeau (right). Image credit – Twitter @s_guilbeault.
Background
Guilbeault is a prominent advocate in the fight against the climate crisis, and has been leading the charge from Laurier—Sainte-Marie for years.
Guilbeault's commitment to environmental issues started at the age of five, when he climbed a tree to protect it from real estate developers who were about to cut down the woods behind his home in La Tuque. Twenty-five years later, he scaled the CN Tower in Toronto to call for Canada to ratify the Kyoto Protocol.
In 1993, he co-founded Équiterre, the largest environmental organization in Quebec, and served as its Senior Director from 2008 to 2018. He also worked as a director and campaign manager for Greenpeace, and was a strategic advisor for more than a decade at Cycle Capital Management, a Canadian fund dedicated to the development of clean technologies.  Guilbeault also worked for Deloitte & Touche as well as Copticom, a consulting firm specializing in the green and social economy, and transportation.
As an activist and strategic advisor for dozens of governments and businesses in Canada and abroad, Guilbeault is a pragmatist who works to make a difference by building bridges and relationships. An avid cyclist and sportsman, he has been riding his bike 12 months a year for the last 30 years.
Featured image: Steven Guilbeault seated in Parliament on November 16, 2019, Facebook.