Building operations account for nearly 30 per cent of global carbon dioxide emissions. Heating and cooling of buildings is responsible for a significant portion of these emissions. Large facilities use building automation systems or building management system to manage HVAC systems but these often lack the ability to optimize performance, leading to excessive energy use and higher carbon emissions. Innovative artificial intelligence (AI) solutions are soaring as buildings aim to reduce their emissions and improve energy efficiency.
SHIFT Energy has been selected by Cadillac Fairview (CF) to implement its AI-powered energy intelligence platform to cut energy consumption and carbon emissions across 10 Toronto-area buildings, representing 7.4 million square feet of office space, including office towers at CF Toronto Eaton Centre and Toronto-Dominion Centre. This is CF's second engagement with SHIFT Energy to implement its decarbonization technology at CF properties.
SHIFT Energy's solution, deployed across North America, works with existing control systems and equipment to improve the energy performance of large-scale heating and cooling (HVAC) systems in office towers, hospitals, university and college campuses, shopping centres, sports arenas, and other large facilities. The demand management solution will also help Cadillac Fairview further manage peak pricing events associated with Ontario's Global Adjustment.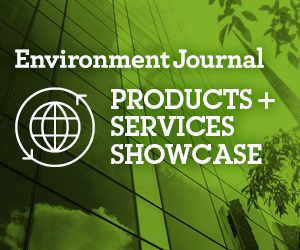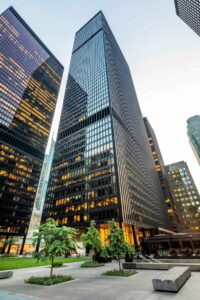 Exterior of Toronto Dominion (TD) Centre in Toronto, Ontario.
(Image Credit: Cadillac Fairview.)
"Building a more sustainable future is foundational to everything we do at Cadillac Fairview," commented Karen Jalon, vice president of sustainability, energy and smart technology at Cadillac Fairview. "As we continue our journey to net zero emissions, we're proud to collaborate with innovative partners to advance towards our goals and support transformation."
SHIFT Energy's AI-powered SaaS platform and Energy Optimization Engineers improve the performance of HVAC systems, delivering energy savings and carbon emission reductions.
"CF is recognized as a global leader in climate action in the real estate sector, taking clear and decisive steps to cut carbon emissions from its building portfolio. SHIFT Energy's solution will support CF in achieving its sustainability goals by cutting energy consumption and carbon emissions from their portfolio's HVAC system while improving the tenant experience by maintaining consistent heating and cooling," said Dave Schriver, general manager with SHIFT Energy.
SHIFT Energy is part of the Mariner Group of Companies, headquartered in Saint John, New Brunswick, with operations around the world. The SHIFT solution is deployed in commercial real estate, hospitals and healthcare facilities, and NHL arenas in Canada and the United States.
Featured image credits: Cadillac Fairview.