The Canadian Renewable Energy Association (CanREA) has launched a National Workforce Strategy to support Canada's growing renewable energy and energy storage workforce.
This report, which was launched at a special plenary session of the 2023 CanREA Operations Summit, is a first in the exploration of Canada's workforce development needs in the context of CanREA's 2050 Vision, which calls for nearly a ten-fold expansion of wind and solar in the coming decades.
By all accounts there is extraordinary growth on the horizon, which will need to draw on expertise across the Canadian workforce, including roles in construction, engineering and technical operations, as well as experts in supply-chain logistics, manufacturing, planning and business development. This wave of new jobs will provide widespread opportunities across the Canadian economy.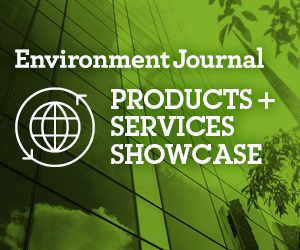 "We are building the workforce of the future," said Vittoria Bellissimo, CanREA's president and CEO, "and it is vital to be proactive to ensure the industry has all the resources in place to enable the massive expansion of wind, solar and energy storage that will be needed in Canada."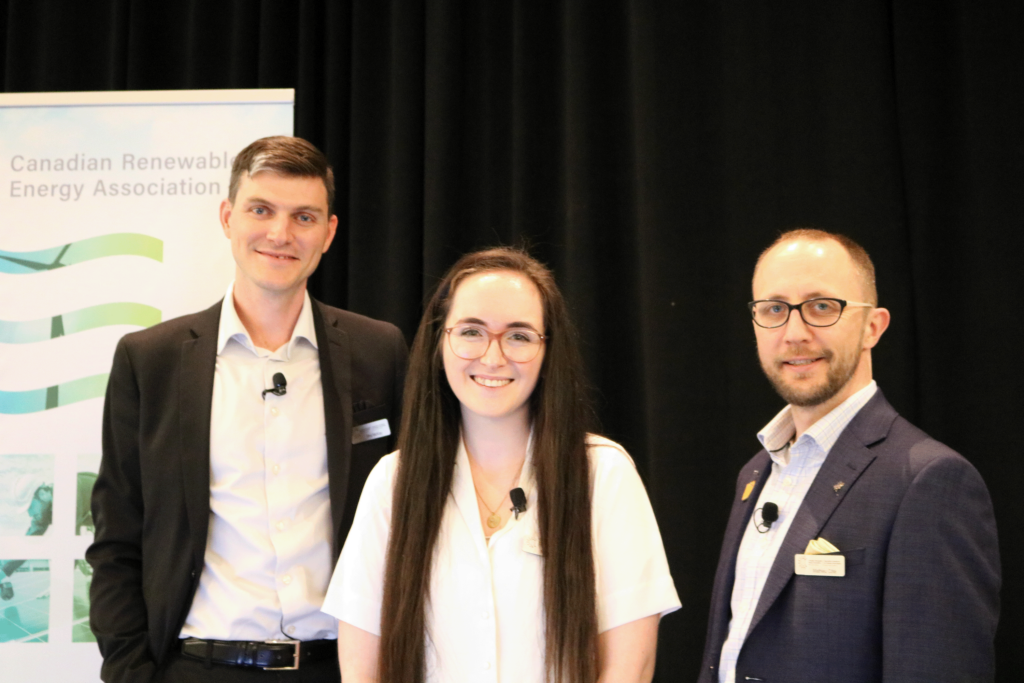 CanREA team-members Phil McKay (Senior Director, Technical & Utility Affairs), Mathieu Côté (Director, Operations Program), and lead author Mary MacLean (Environment, Health & Safety and Workforce Development Coordinator) presented the crux of CanREA's National Workforce Strategy to the industry operators and media in attendance. (Image Credit: CanREA.)
"There are many organizations and institutions across Canada that have been working hard to develop the workers our industry depends on today. It's time to come together and collaborate anew, on an unprecedented scale, to meet the historic workforce opportunity ahead," said McKay.
CanREA's new report examines three key considerations for growing the renewable-energy workforce: attracting new, skilled talent to the renewable-energy industry, retaining the current workforce and retaining industry knowledge within organizations.
"A strong renewable-energy workforce is essential to meeting national net-zero GHG emissions goals and achieving the expansion outlined in CanREA's 2050 Vision," explained MacLean. "To keep the workforce growing at the pace needed, workers must be cultivated, recruited into the industry and supported as they climb the ladder into leadership positions."
As part of this project, CanREA developed an Employment-Process Model with five stages (Introduce, Inform, Train and Evaluate, Employ and Retain), and identified the key stakeholders involved at each stage, including educational institutions, community advocates, mentors, program recruiters, training advocates, independent trainers, employers, industry organizations, standards developers, regulators and governments. This model demonstrates the variety of pathways that could lead individuals to a renewable-energy or energy-storage career.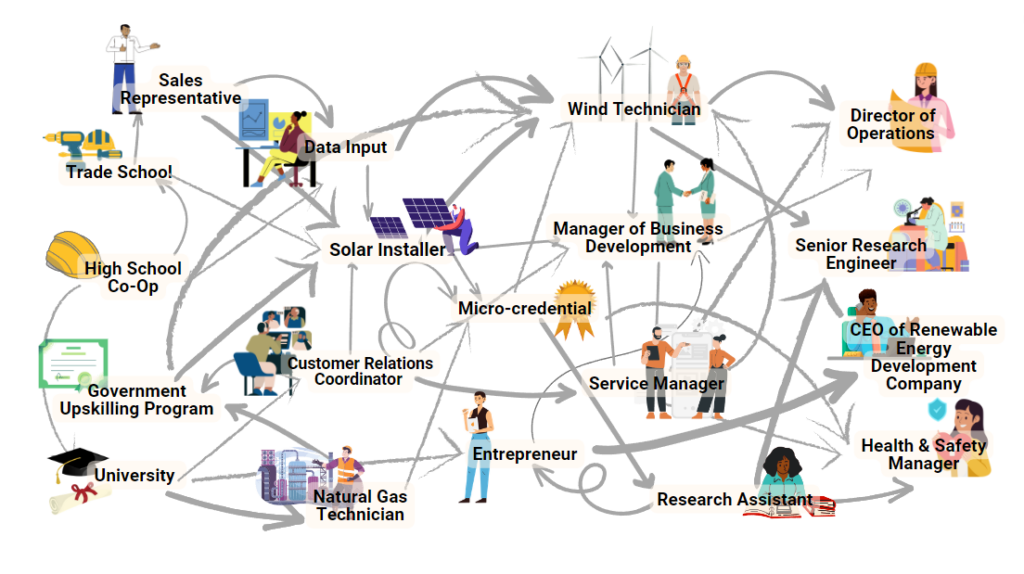 Examples of the variety of pathways that could lead individuals to a renewable-energy or energy-storage career. (Image Credit: CanREA.)
CanREA reached out to many of these key stakeholders, including colleges and other entities providing training programs across Canada, and has collated in the National Workforce Strategy document all the most useful resources related to the training and development of new workers.
Through this process, CanREA identified existing gaps for which new resources, classifications and other tools need to be created—the next steps that will be needed to support the current and future workforce.
As part of these next steps, CanREA issued a challenge to those members who were present at the launch. CanREA's Operations Program Director, Mathieu Côté, urged companies to: "Go out to all the schools in your area, and speak to those students about careers in renewable energy and energy storage!"
"The renewable-energy and energy-storage sectors are already booming, and there will be more and more jobs available as the industry expands. Developing a skilled workforce will be key to success, and CanREA is determined to get the ball rolling," said Côté.
CanREA currently offers a popular job board, where renewable energy and energy-storage companies post their career openings. Employers wanting to post a listing can learn more here.
Environment Journal was a proud media partner of CanREA Operations Summit 2023. Featured image credit: Getty Images.