The Canada Green Building Council (CaGBC) recently announced the winners of the 2020 Leadership and Green Building Excellence Awards, which recognize individuals and organizations that demonstrate outstanding industry leadership and have made significant contributions to CaGBC's mission to advance green building in Canada.
"It is a privilege to congratulate the outstanding achievements of this year's Leadership and Green Building Excellence Award winners," said Thomas Mueller, president and CEO of CaGBC. "While 2020 has brought much uncertainty, these award winners demonstrate that our industry remains focused on the important work before us. Addressing the need for sustained climate action, resilient buildings and communities, and human health and wellbeing will be critical in the decade ahead."
Select winners of the 2020 CaGBC Leadership Awards are as follows: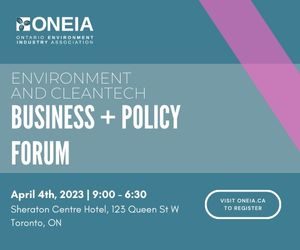 CaGBC Lifetime Achievement Award
Winner: Andrew McAllan
Andrew McAllan has been an exceptional leader in green building and commercial real estate for over 30 years, and has played a key role in elevating CaGBC's role in these industries. He has served as chair of CaGBC's national board, devoting six years to the major transformation of the council. He has also been on the advisory board for Global Real Estate Sustainability Benchmark (GRESB), and has been an active member of NAIOP, REALPAC, and BOMA Canada. Now a consultant with Oxford Properties, McAllan has held several leadership and senior management positions within the company, and helped lead the teams responsible for creating value across the office, retail, residential, industrial and hotel portfolios and platforms.
Emerging Green Leader
Winner: Samantha Menard, Manager, Energy Team, EQ Building Performance
Samantha Menard has already demonstrated an impressive commitment to energy conservation and building excellence in her young career. As energy team manager at EQ Building Performance, she pushes the envelope on energy efficiency, and was actively involved with Sidewalk Labs research projects and the ENERGY STAR Multifamily High Rise technical advisory group.
Inspired Educator
Winner: Mohawk College
Mohawk College has taken a multifaceted approach to sustainability learning leadership. All of Mohawk's 18 academic programs offer sustainability courses, and its Sustainability Office offers over 30 programs and services designed to promote sustainability education to students and staff. The Joyce Centre for Partnership & Innovation has achieved both Zero Carbon Building – Design and Performance certifications, accelerating the College as a living lab by providing state-of-the-art student learning opportunities.
Government Leadership
Winner: City of Vancouver Civic Buildings
Vancouver's Real Estate and Facilities Management (REFM) department has adopted aggressive green building strategies, demonstrating how other Canadian municipalities can design and build leading-edge green buildings. These strategies include LEED® Gold Certification since 2004, a zero emission new building policy since 2016, piloting CaGBC's Zero Carbon Building Standard and, in 2019, adopting a strategy to measure and reduce embodied carbon in new construction projects.
Green Building Champion
Winner: Stephani Carter, Founder and Owner, EcoAmmo
Stephani Carter has had an immeasurable impact on green building in Alberta. A founding member of CaGBC's Alberta Chapter, she moved on to found EcoAmmo in 2006. The firm has since assisted in over 216 LEED certifications with more on the way. She is continually impacting the green building industry with her "lean and green" philosophy.
For a complete list of winners as well as the recipients of the Green Building Excellence Awards, click here.
Winners will be recognized throughout the CaGBC conference, Building Lasting Change 2020.
Featured image caption: Stephani Carter, founder and owner of EcoAmmo and CaGBC's Breen Building Champion award winner. (screen capture from EcoAmmo.com)